ТECHNOLOGICAL CENTER
Place:
Moscow, Innovational center Skolkovo
Team:
Nikita Vykhodtsev
Andrey Lopatin
Alyona Lanina
Anastasia Alexinskaya
Anastasia Andriyanova
Olga Bulatova
Dmitry Tumanov
Sofia Nikolayeva
Ara Miridzhanyan

Partners:
Studio KD @archstudiokd
Landscape design partner- Arteza @arteza_landscape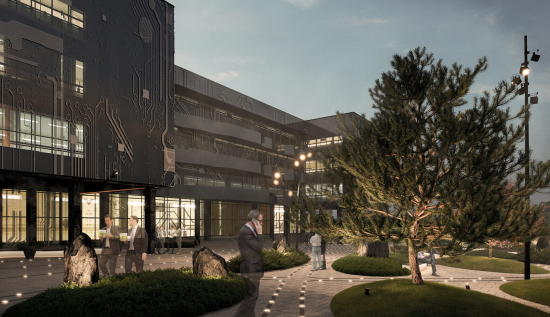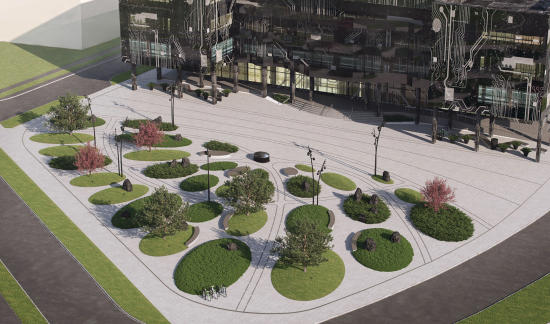 Laconic and elegant interiors became a logical extension of renewed facades of the building. Interiors are designed in monochrome colours with bright accents. All the rooms are made according to two types of finish: representative and standard zones. To the first type refer spaces of the central block of the building from 1st to 4th floor: exhibitional spaces, central hall, conference hall, director's offices. To the second type refer offices, open-spaces, coffee-points, corridors, lavatories.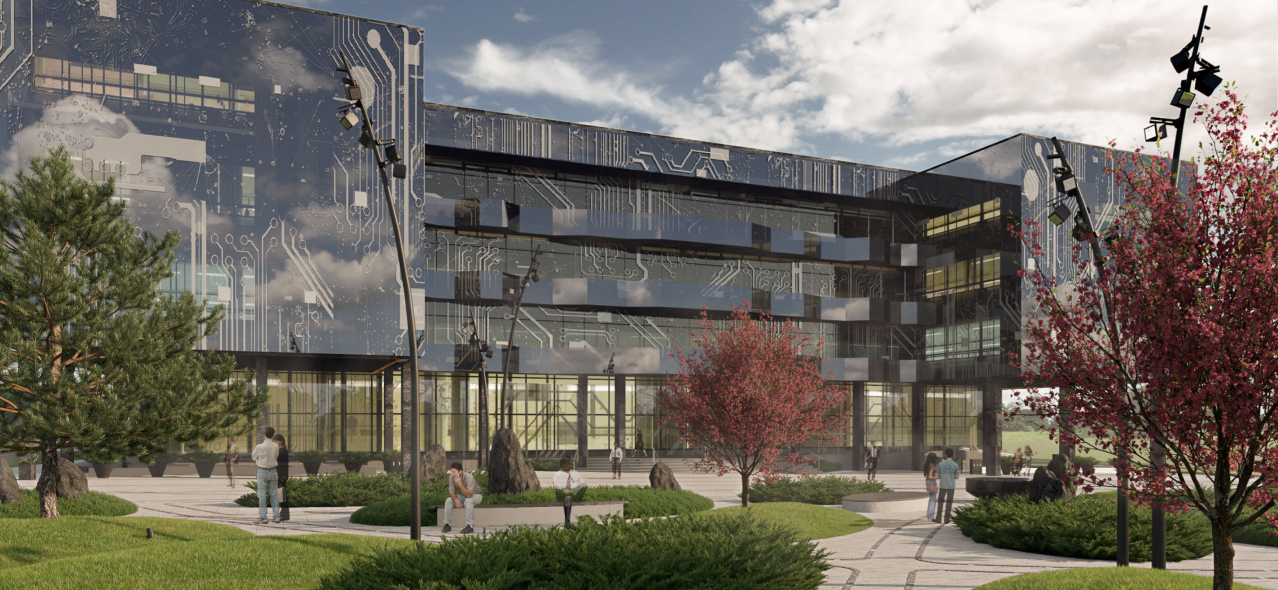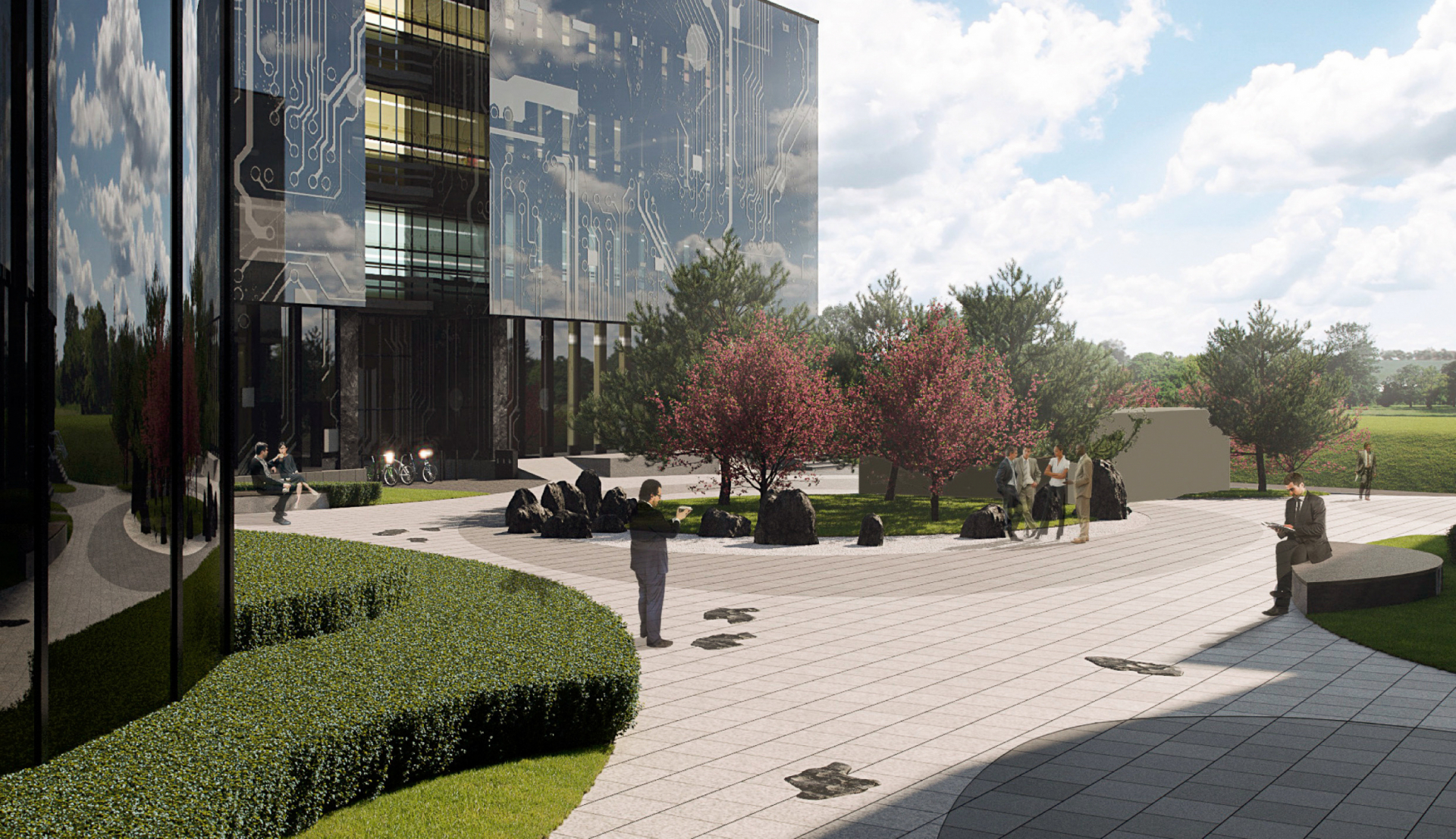 The square in front of the building is an all season public space, uniting all the nearby quarters. Main pedestrian flows from nearby bus stations cross the stylized eastern park with greenery, promenades, covered with granite crumb, decorated with black shungite stones. The inner yard, surrounded by the building facades from three sides, became a relax zone for employees and guests of the center.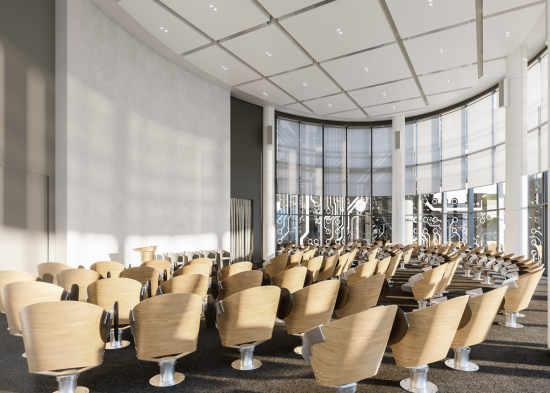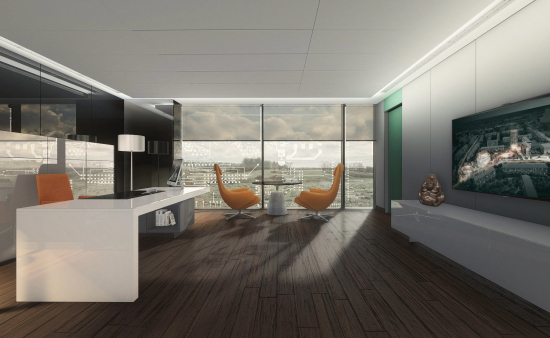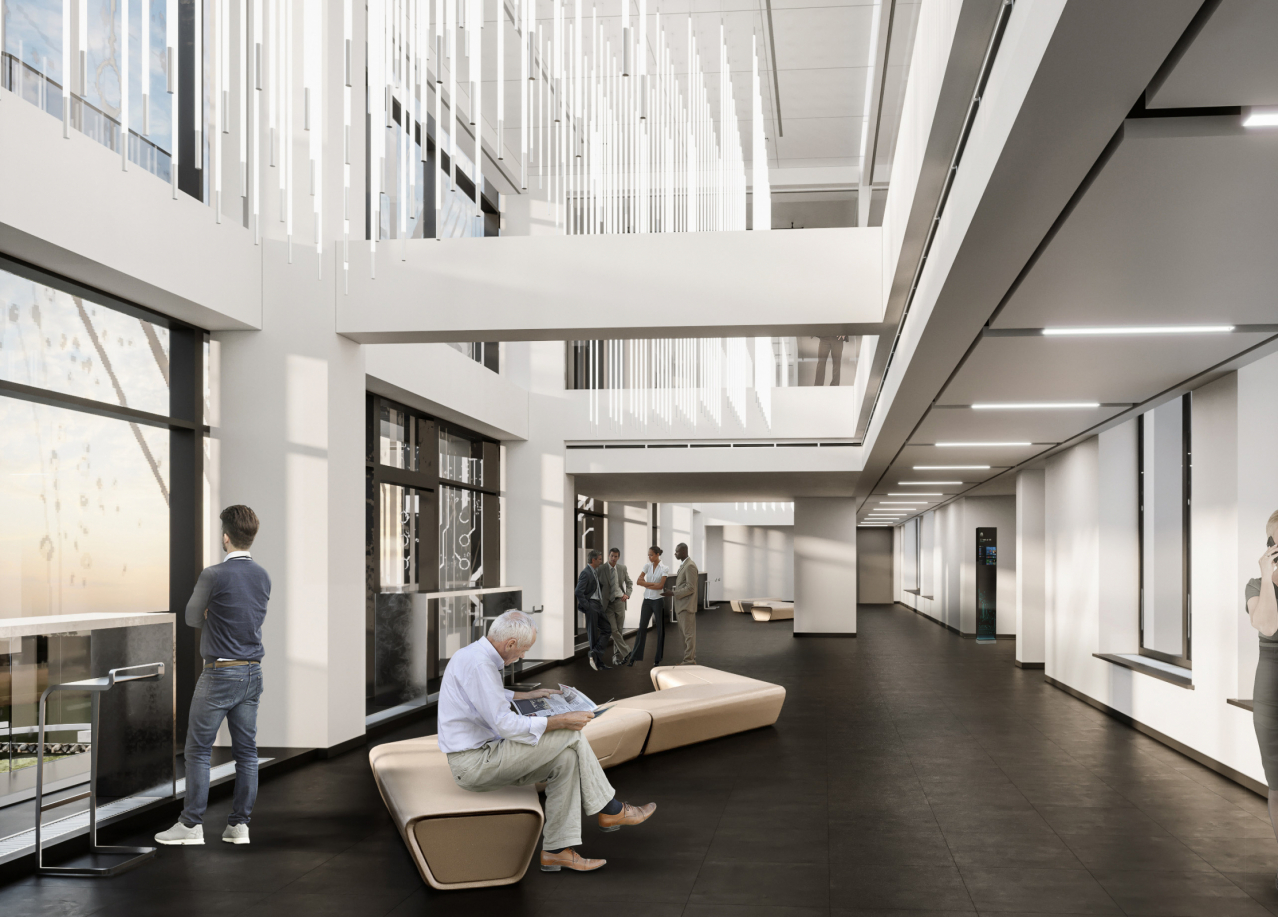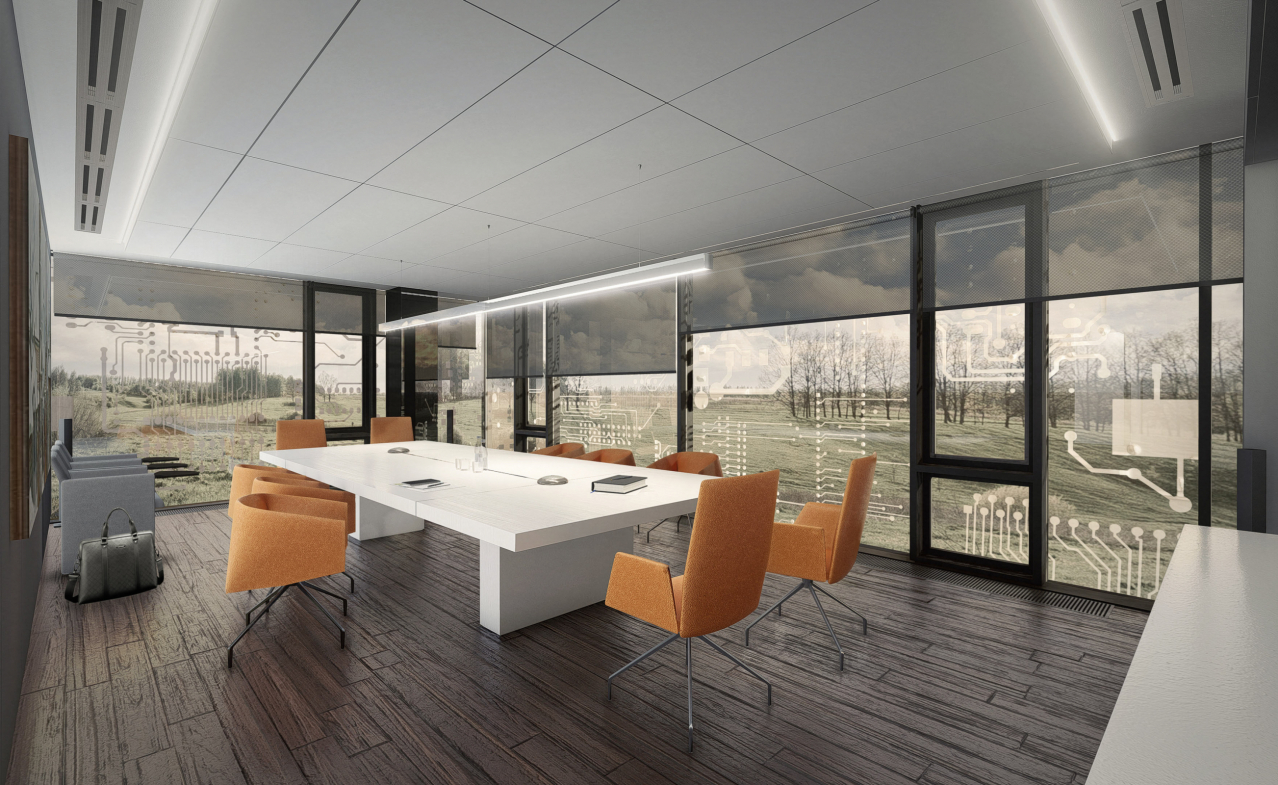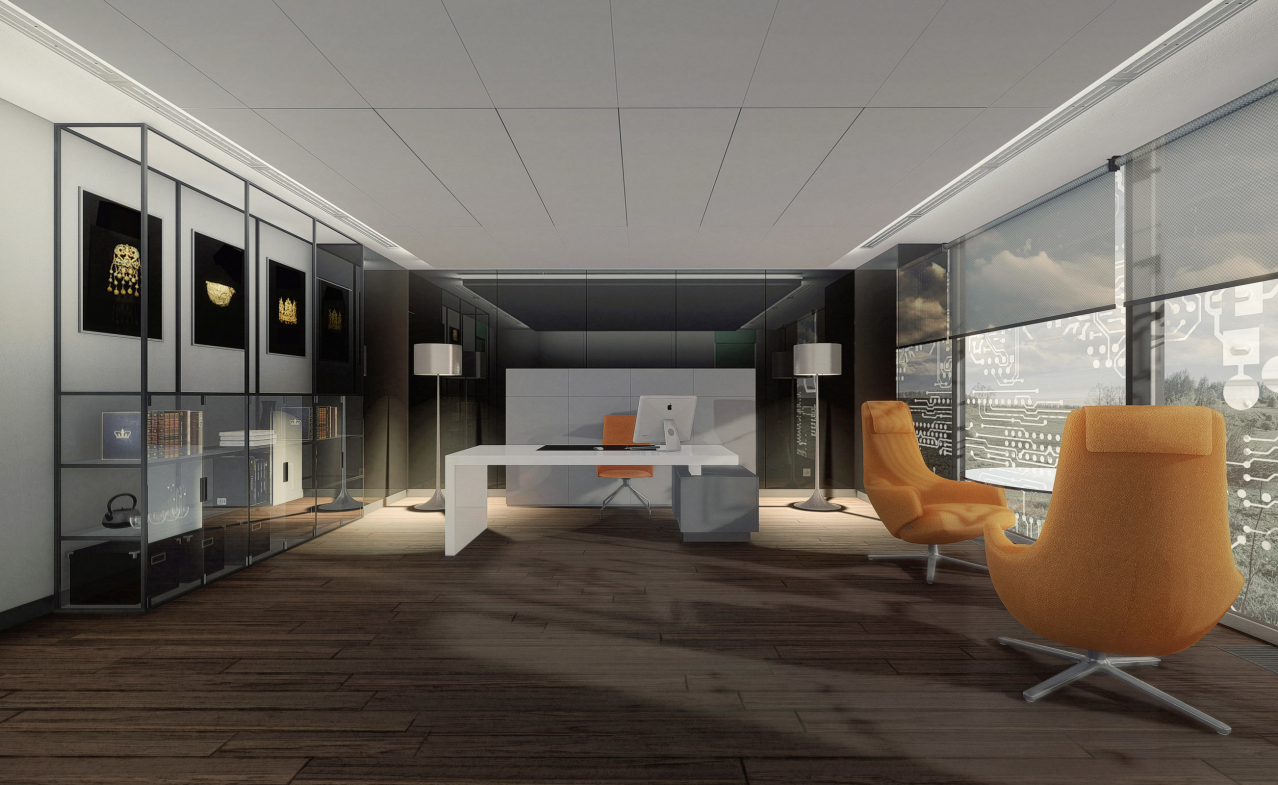 Moscow, N. Syromyatnicheskaya st. , 11/1, 3th Floor, Office 6
© All rights reserved, 2022