HOUSE IN THE WOODS
"House A" is built after the architects of modern style, paying attention to everything: from main concept to the tiniest details. This project is an example of successful and productive cooperation with the client.
Team:
Nikita Vykhodtsev
Andrey Lopatin
Dmitry Tumanov
Dmitriy Tinaev
Ara Miridzhanyan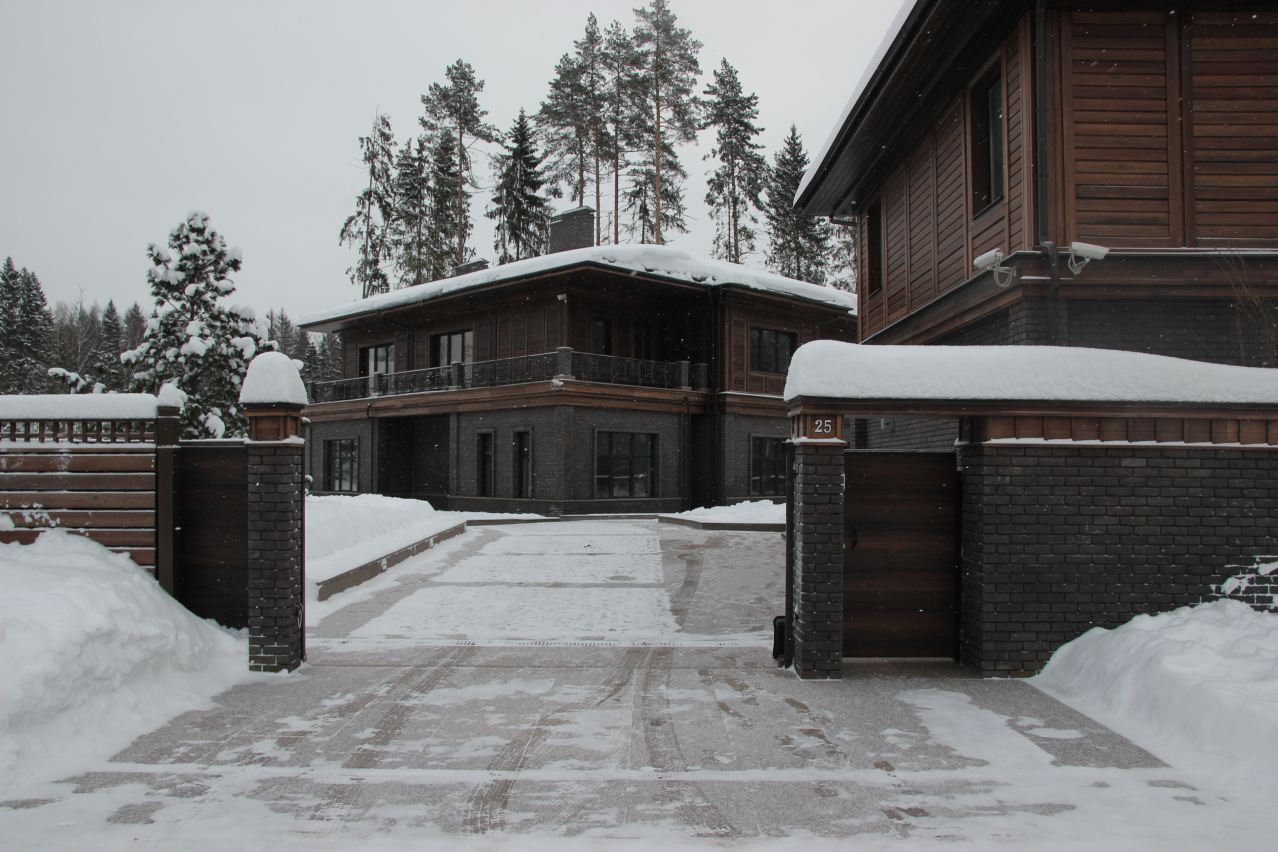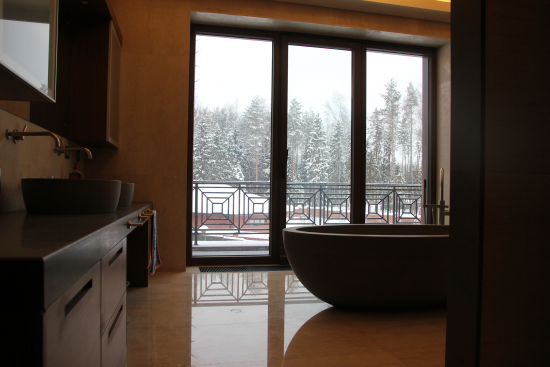 At the beginning the client did not have a clear understanding of the desirable result. The main and only starting point became a picture from the album with masterpieces of a legendary architect Frank Lloyd Wright. The client showed it as a stylistic reference, so the architects began to develop and look for the concept of the future "dream house". After several project versions, the façade of the building acquired both traditional and modern traits. Warm finishing materials: slightly aged clinker bricks with accurate finishing panels of wood and forged metal railings on the second floor, gave the façade traditional look. Constructions of reinforced concrete, compact and concise volume are a tribute to the modern building technology.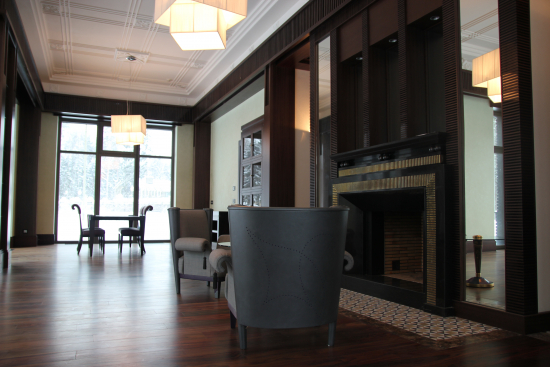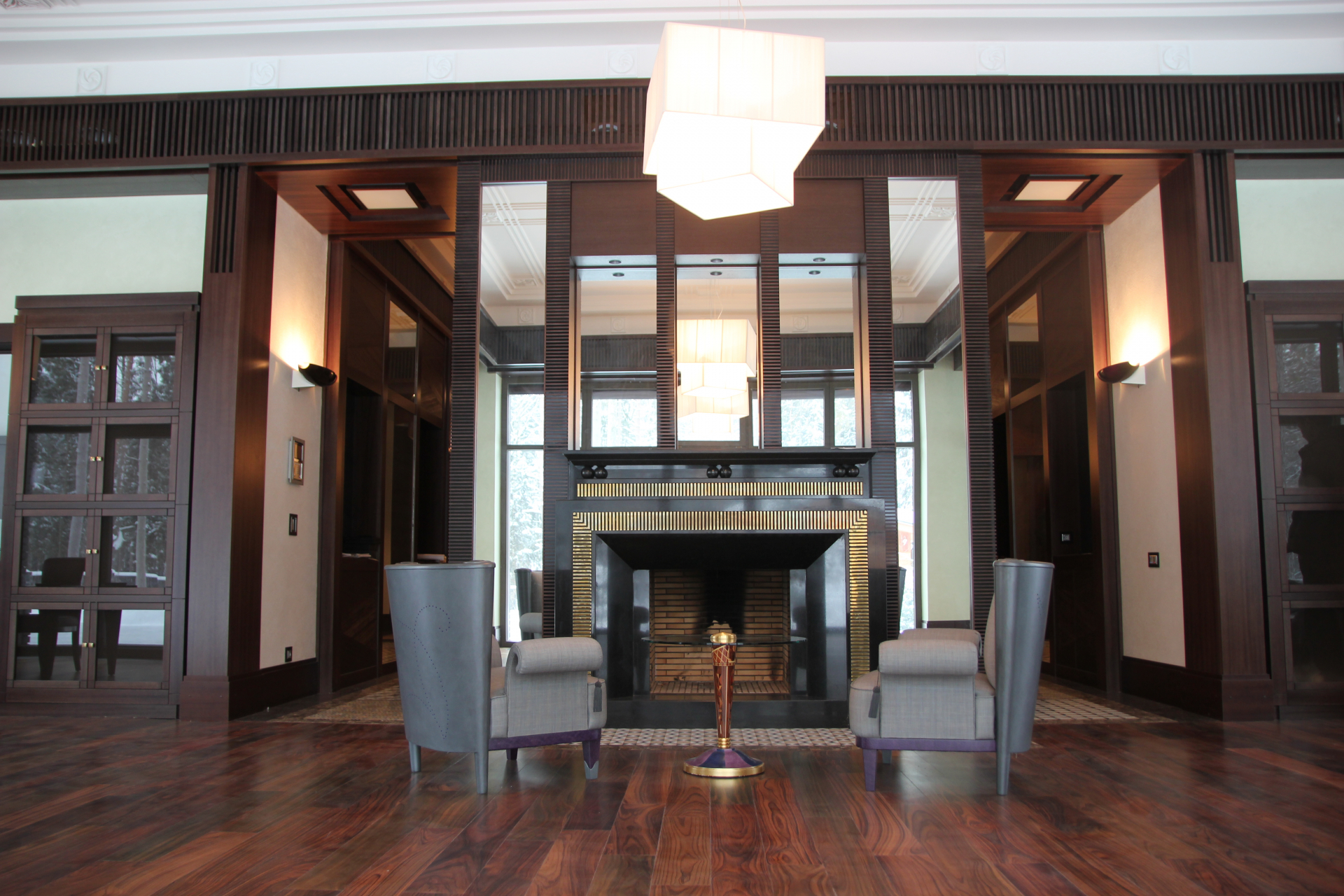 House interiors are made in art deco style. All the furniture, accessories and doors were individually crafted in accordance with architects' drawings. The main pearl of the interior became the main hall with a spiral stair, which was individually made as well. Mosaic pattern floor was designed by the architects. A two-storey house with a garage and a guest zone above it located by the entrance gate. It is made in the same style as the owner's house. In the depth of the site summer pavilion is located. It has a panoramic glazing and a chimney hall.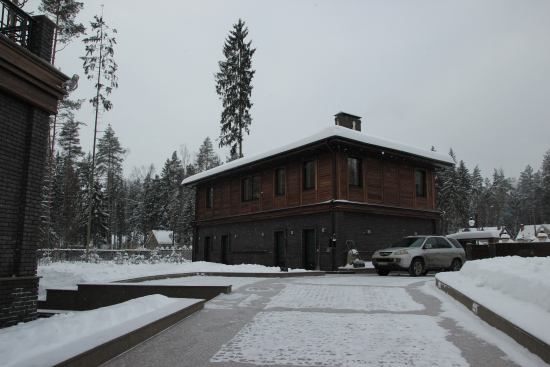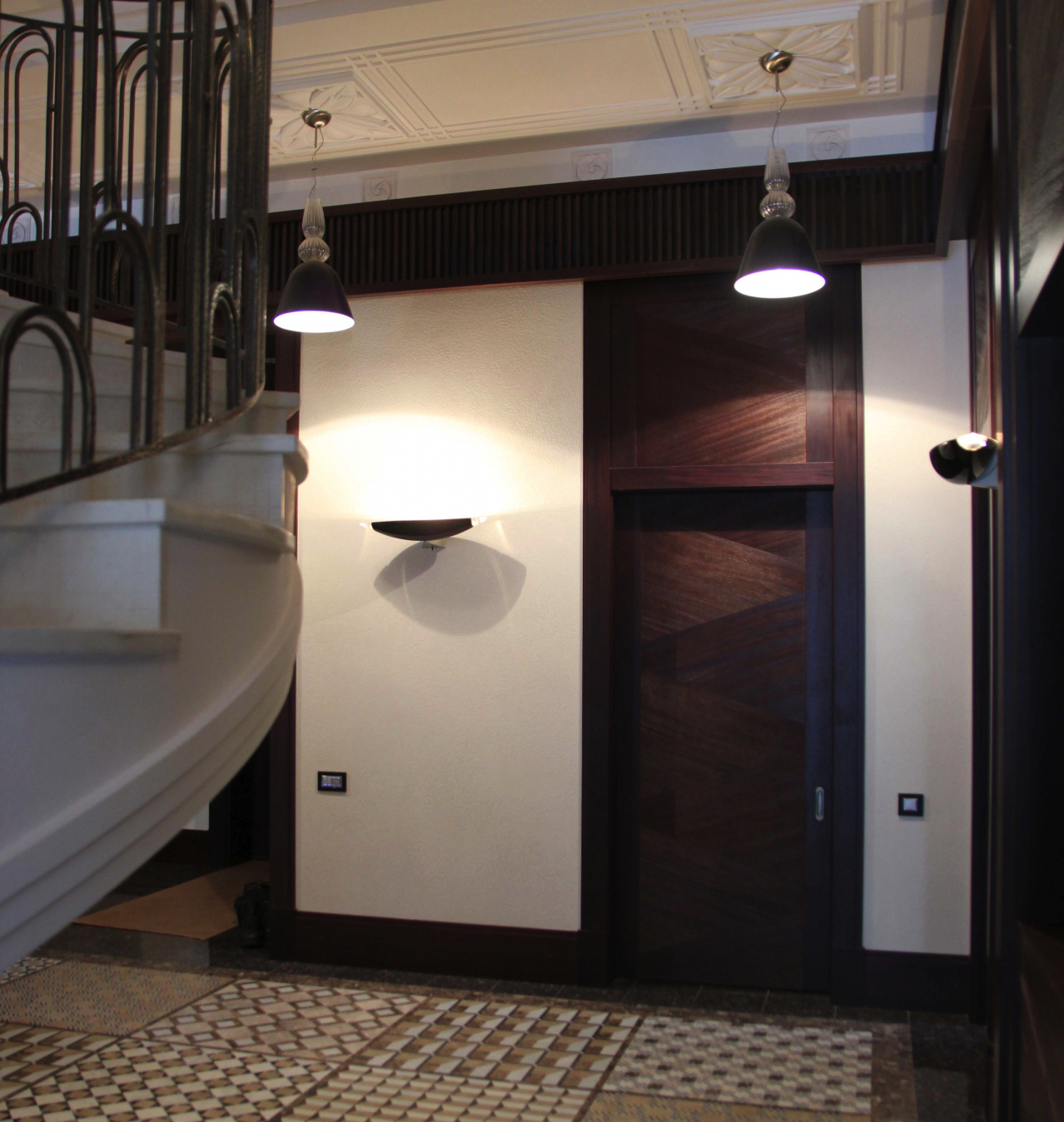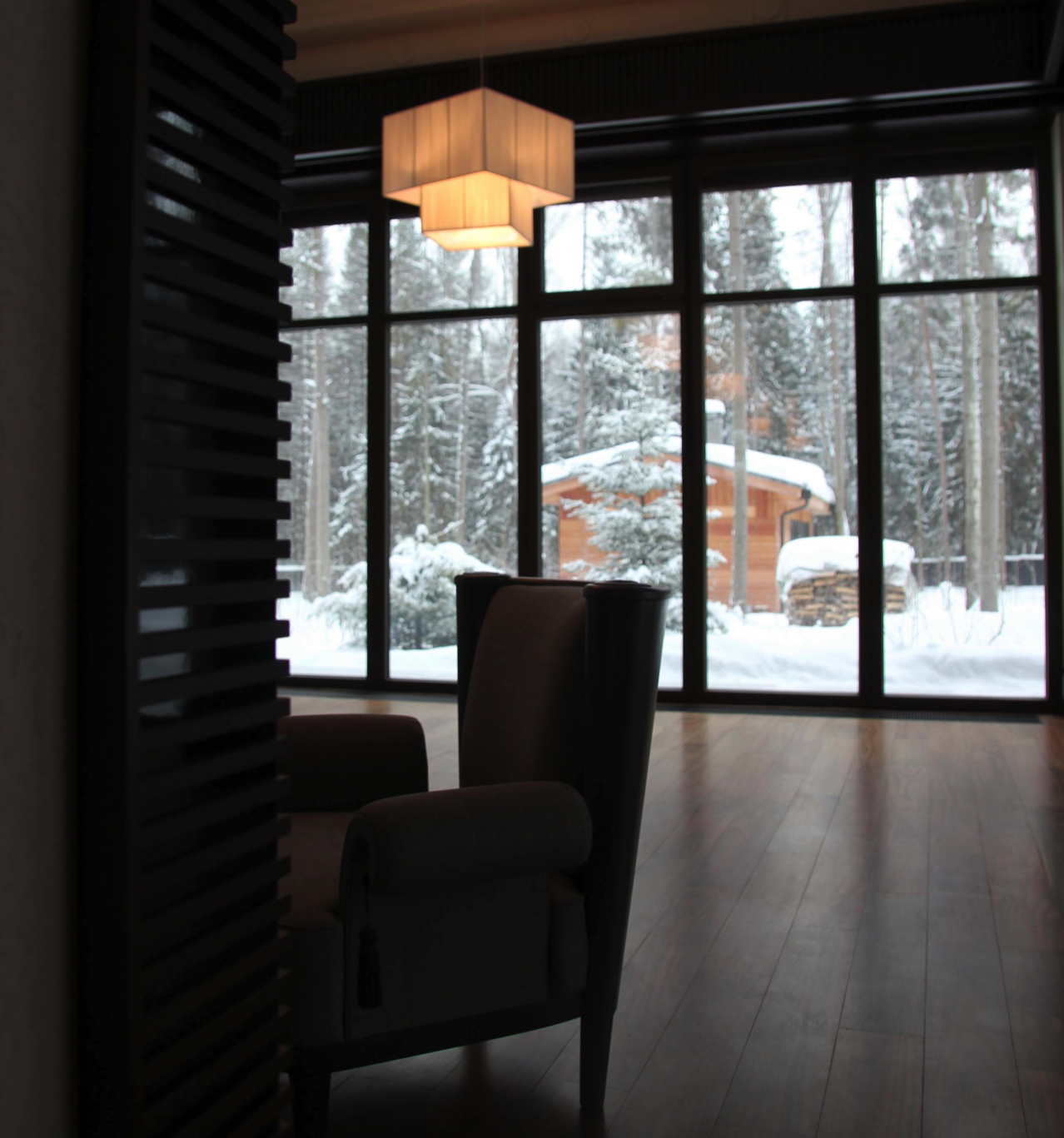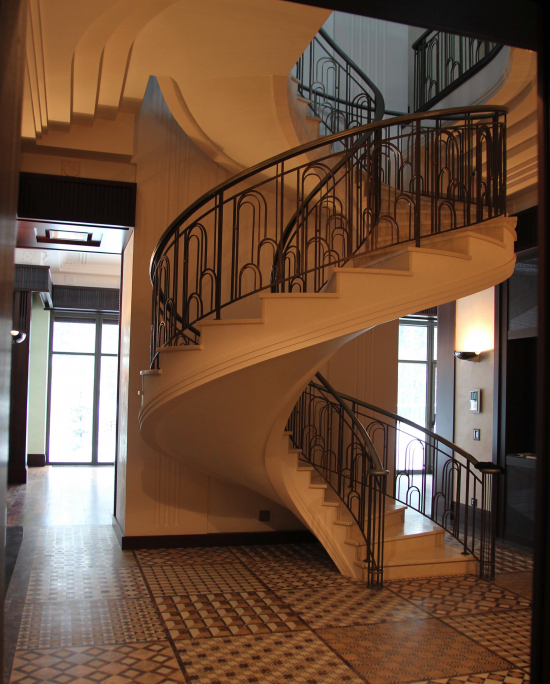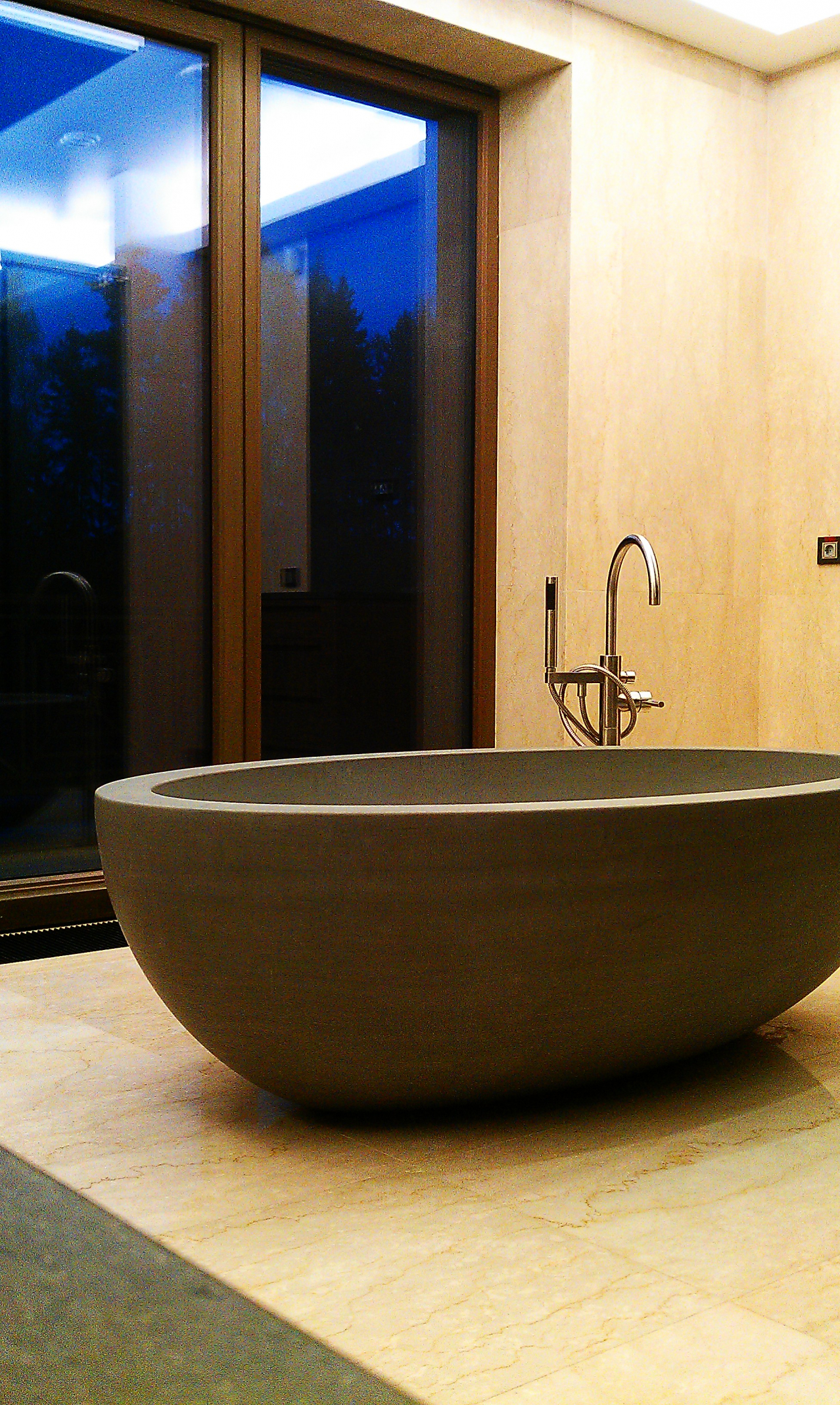 Moscow, N. Syromyatnicheskaya st. , 11/1, 3th Floor, Office 6
© All rights reserved, 2022