SPA PAVILION
Architectural studio Arcanika renewed the look of the embankment and beach pavilion while working on a project. One of the main keystones became zoning of the territory as well as a total reconstruction of a pavilion built in 1970-s to hold an entirely new set of functions. These functions include: SPA, cabinets of Tibetan medicine, changing rooms with lavatories and showers, restaurant and bar.

As a result an example of modern seashore architecture appeared. The façade is decorated with horizontal and vertical wooden facing sustainable to the seashore climate, and the railing of the terrace looks like a ship desking with a silhouette reminding a yacht. Transparent and lightweight arcs and columns accentuate a historical link to the seashore architecture.
Place:
Seashore of the Black sea
Team:
Nikita Vykhodtsev
Andrey Lopatin
Dmitry Tumanov
Ara Miridzhanyan
Dmitriy Tinaev

Partners:
Studio KD, @archstudiokd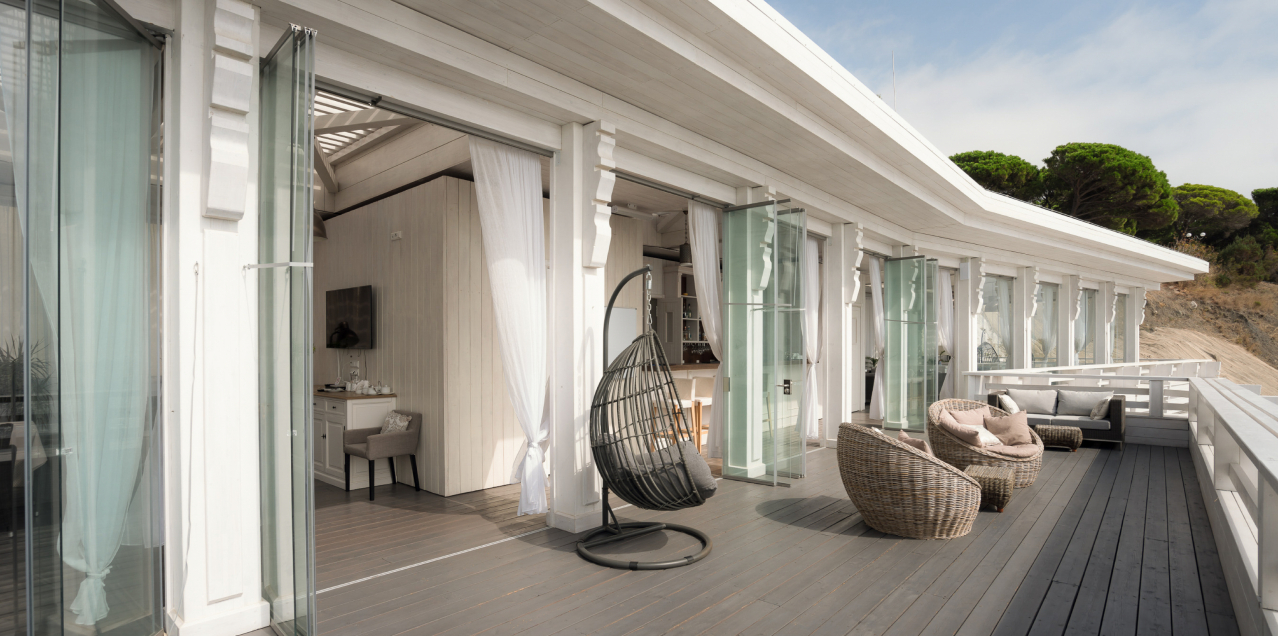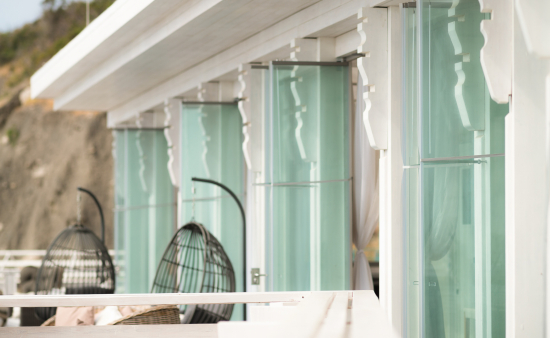 Original fundament of reinforced concrete was kept, it became a base to a new fundament of the building. A construction of columns and a floor slab are made of reinforced concrete, decorated with wooden facing and complemented with elements of wooden framing constructions. The works were held in two stages: at first, the embankment with the beach was reconstructed, second floor of the pavilion was built, secondly, interiors and panoramic glazing of the second floor were made. The object was partially functioning an entire season after completing the first stage of building. The seashore line has changed a lot: the first level became a beach zone with rest areas – beach cabins made by individual design. You can get to the second level using stairs – there is a promenade ending with a pier. The first and the second levels are separated by a retaining wall of reinforced concrete faced with wooden panels decorated the same style as the pavilion itself. This wall protects the embankment from severe storms. The promenade and the pavilion are united with a gallery of the first floor joining interior and exterior. This way landscape design and architecture melt together becoming the one.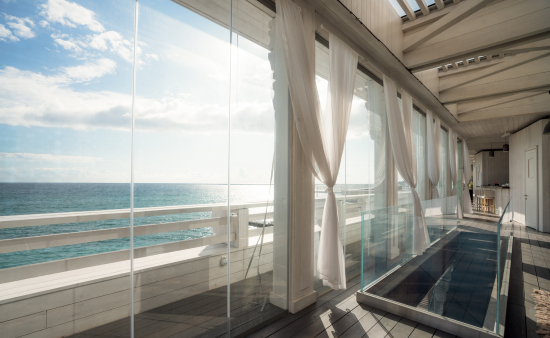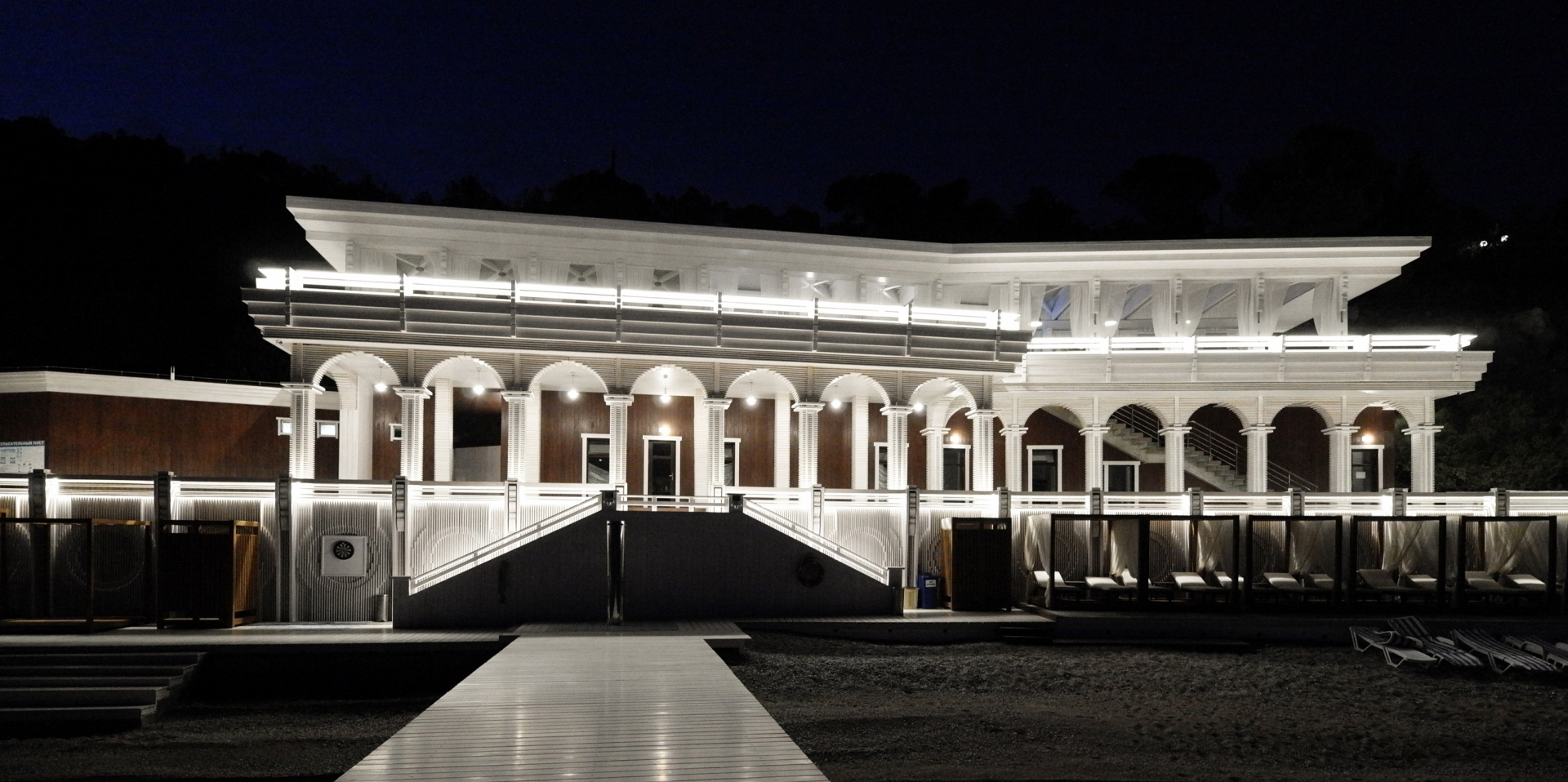 Ceramic granite and mosaics produced in Italy are used as facing materials for flooring and walls. Tabletops are individually made of Italian marble. The colour palette, contrast between light and dark, decorations and accessories give to the interior a slightly eastern accent. On the second floor of the pavilion there are transformable glass partitions and in the roof lights are used. These solutions enabled to transform second floor into an open terrace with sea breeze during summer. Owing to these partitions, you can hide from bad weather and use the pavilion during wintertime as well.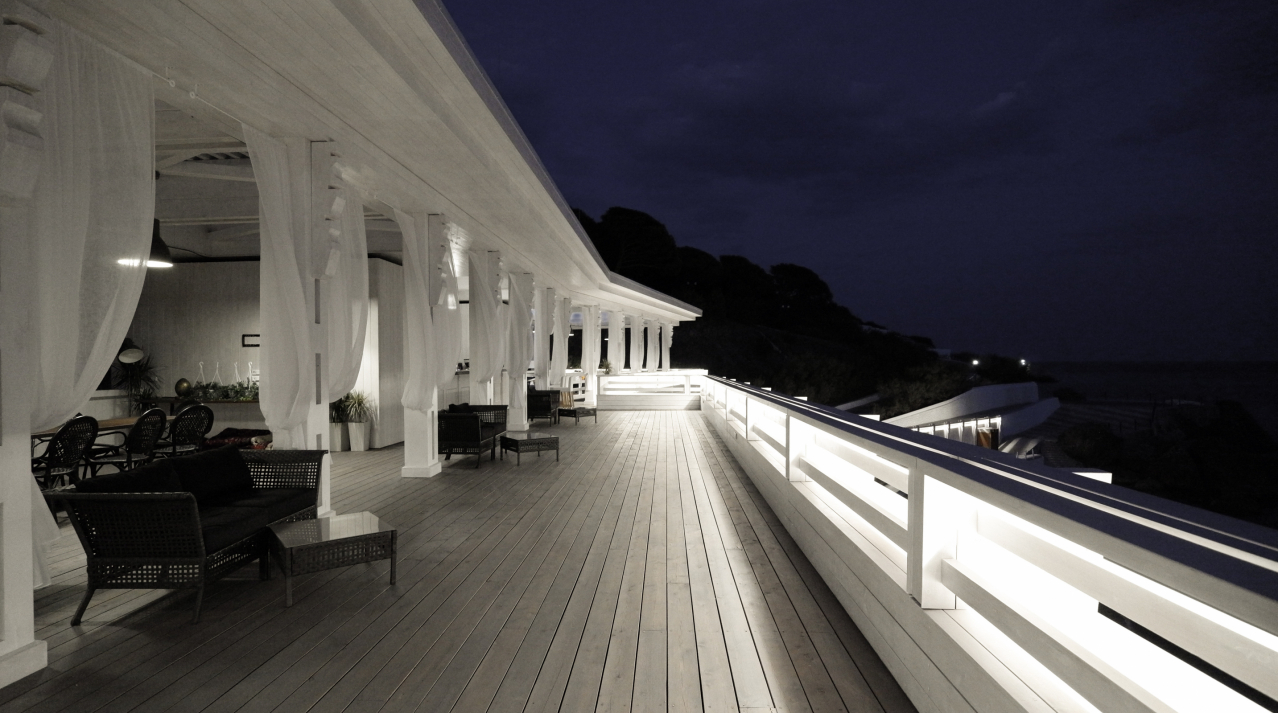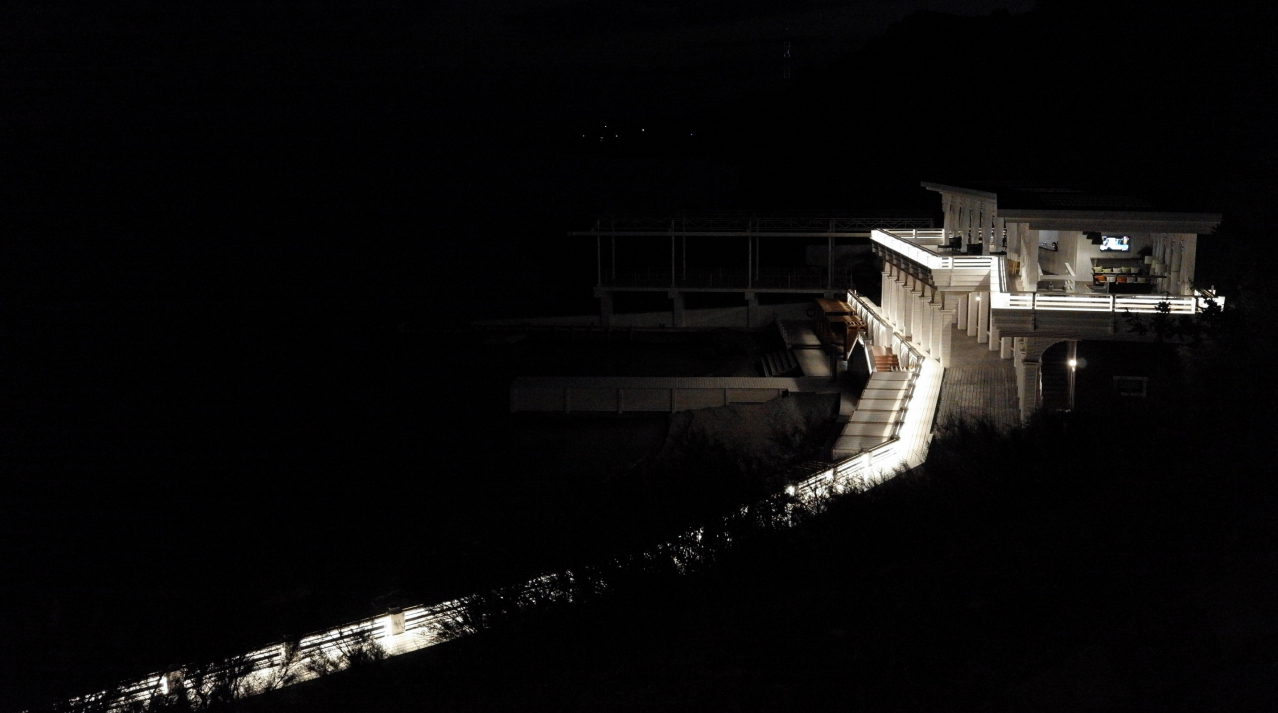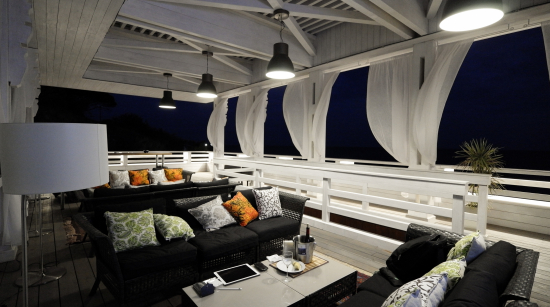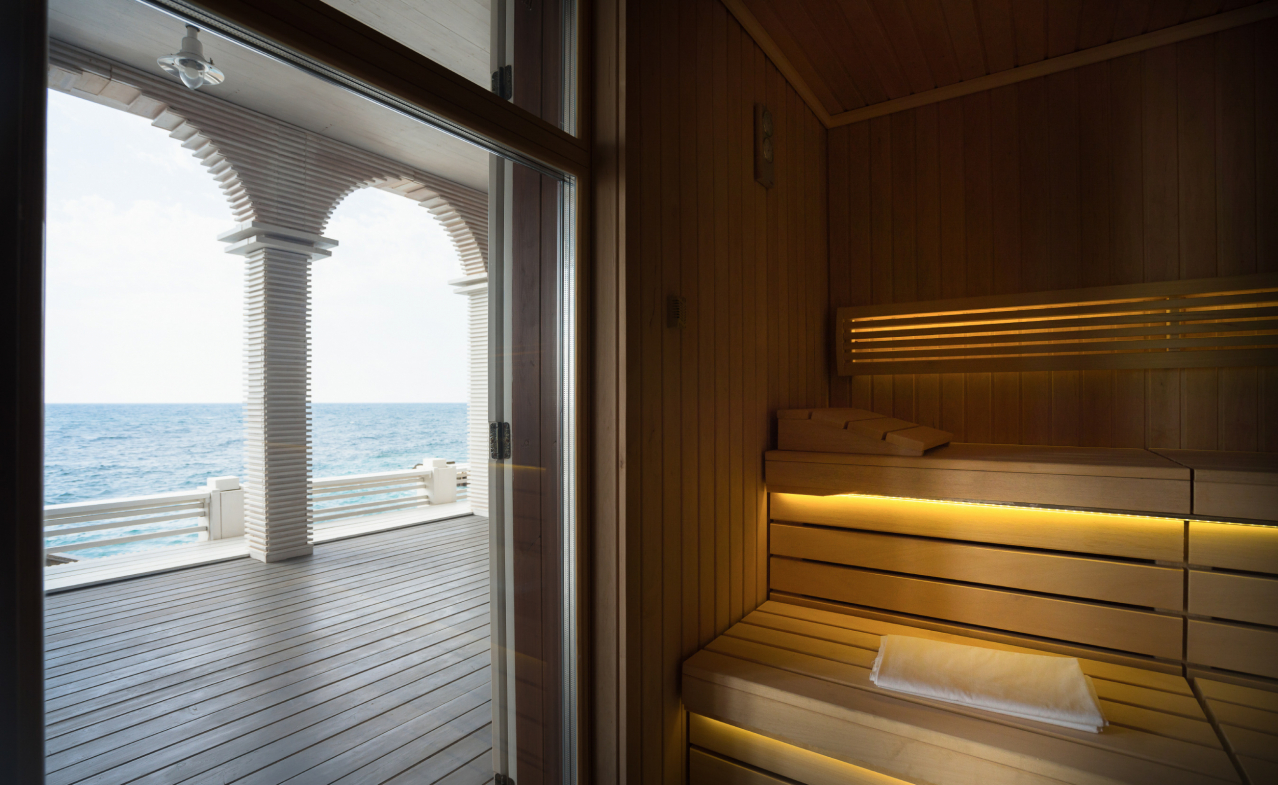 Moscow, N. Syromyatnicheskaya st. , 11/1, 3th Floor, Office 6
© All rights reserved, 2022