PUBLIC CENTER
Public center in Almetyevsk replaced former department store from 1970s. The goal of the project was to create a multi-functional building for creative and cultural occasions happening in the city.
Team:
Nikita Vykhodtsev
Andrey Lopatin
Alyona Lanina
Darya Artyomova
Olga Bulatova
Anastasia Alexinskaya
Ara Miridzhanyan
Karen Arakelyan
Dmitriy Tinaev
Tatyana Lapteva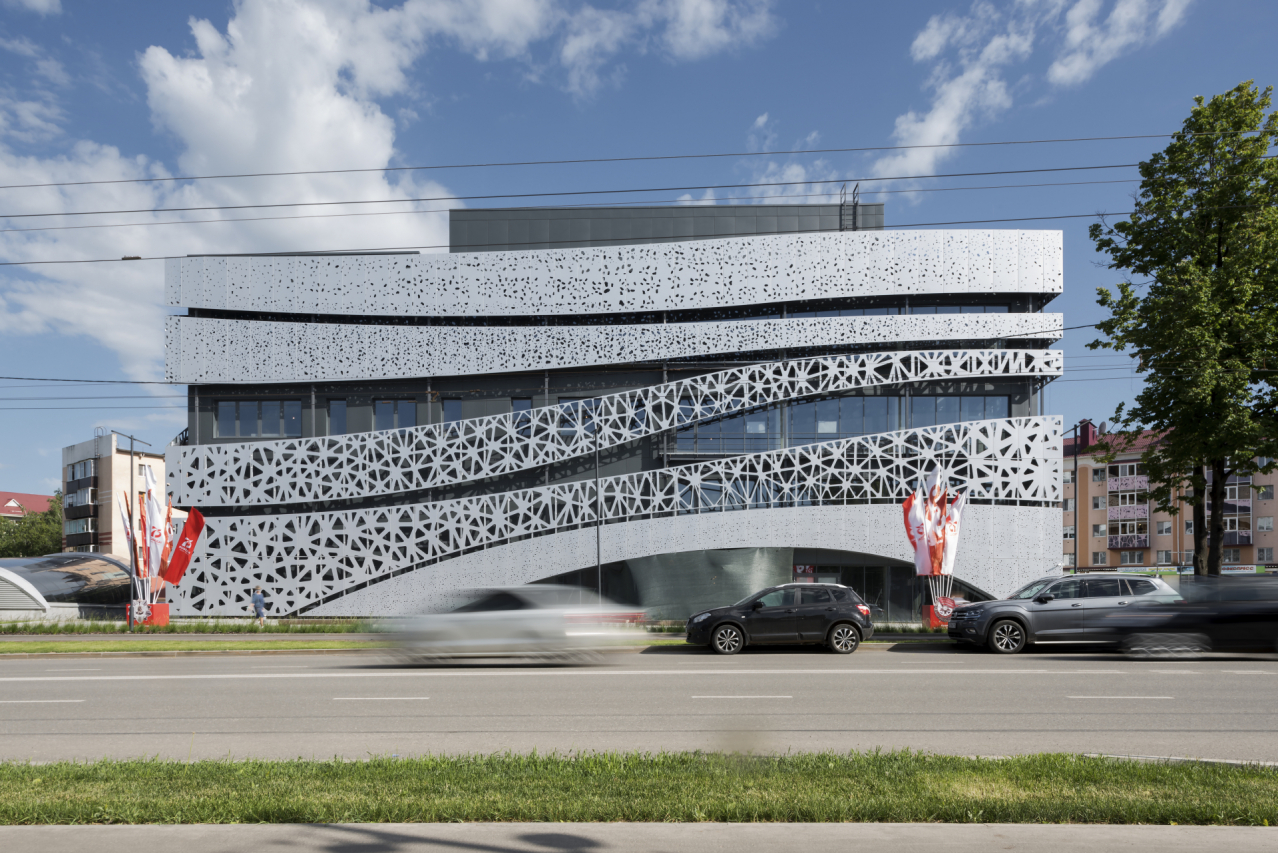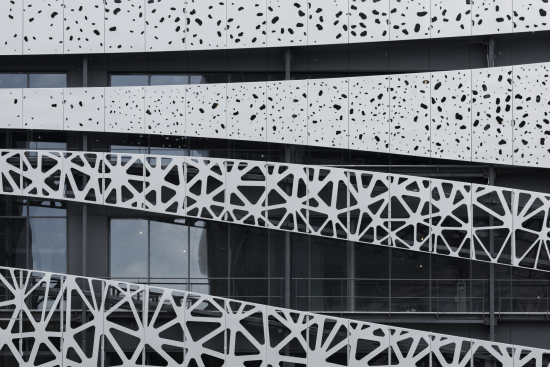 After the reconstruction the building's volume doubled – 3 stories were added, so the public center's volume became to look like a cube. Pattern on the hinged perforated façade relates to the geology of the region. An original drawing is a stylized sequence of the oil-containing layers of the Almetyevsk ledge, which also refers to a corporate identity of "Tatneft". Therec is a volume of panoramic glazing behind the hinged façade, which is illuminated during evening and night-time. The game of light and shadow seen through the pattern of the façade's panels gives an illusion of theatre's decorations. Interiors of public zones are open spaces filled with light. These spaces easily adopt for different scenarios – halls, cafeteria, exhibitions in front of the concert hall. There are used shades of white and grey mostly, tones of natural wood as well as colour accents. On the first floor exhibitional space is located. It tells a story of tatar nation, geographical and industrial significance of the territory, related to the region's development and history of the company "Tatneft". There is a caffee with entrance to the park in the atrium space on the first floor. On the second floor, there is a scientific-entertaining center with elements of a technological-scientific exhibition. On the third floor there is a linguistic center with classes and other educational facilities. On the fourth floor there is a hall for permanent exhibitions.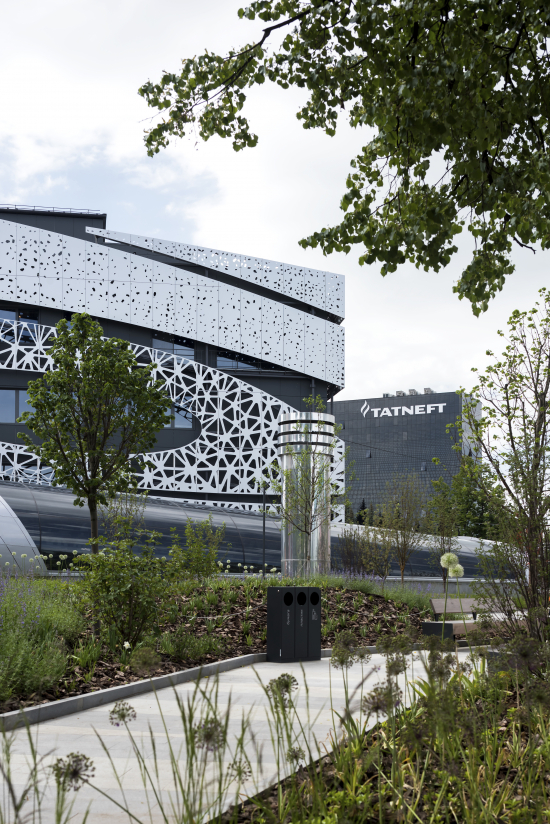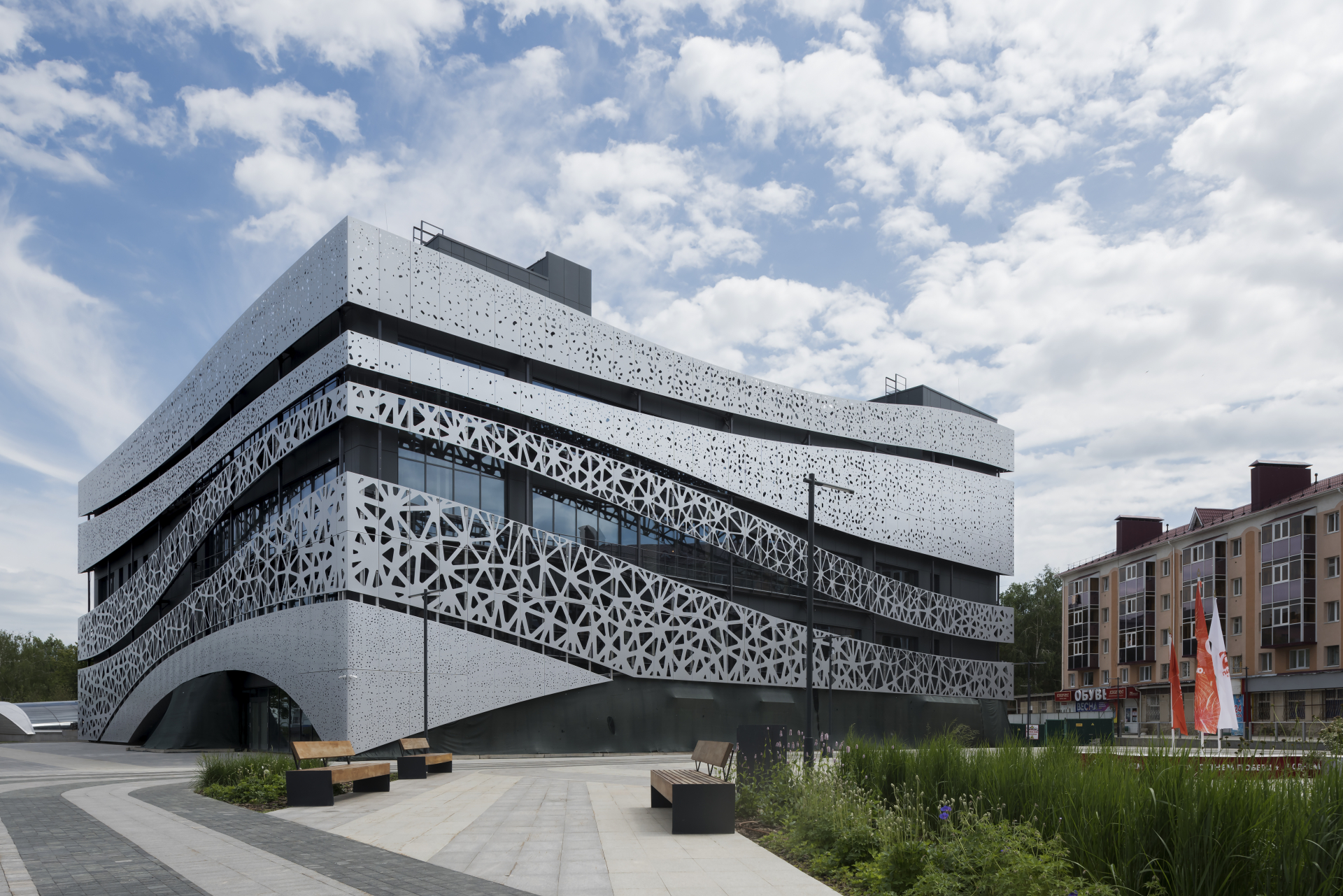 he third floor is taken by a linguistic center, which is a school of additional education for different age groups. This school includes 14 educational classes, a spacious hall with a library and computer class, as well as a multifunctional conference hall. A multifunctional concert hall is located on the 4th and 5th floor. Its capacity is 270 seats. The hall with a telescopic tribune which follows demands of modern scenography, allows to hold all the different types of occasions – music concerts, festivals, philharmonic concerts, theater performances, presentations, symposia and film shows. On the fourth floor there is a restaurant and entrance to the rooftop, where summer terrace of the restaurant is located. The space of the main hallway is designed in light monochromic colours with a big amount of artificial lightening. Its vertical volume without natural lightening unites all the floors of the building. The railing of the stairs is a single line, consisting of metal perforated sheets with a handrail. The walls on the outer side of the staircaseare are decorated with wall panels with insertion of navigation elements.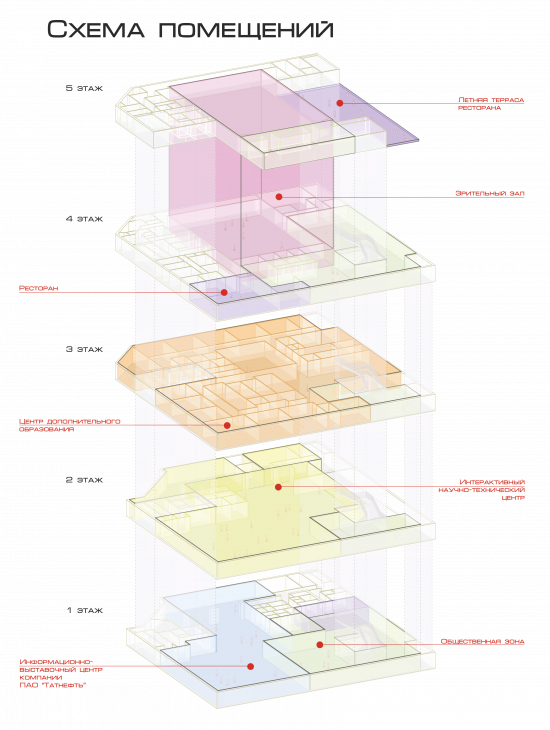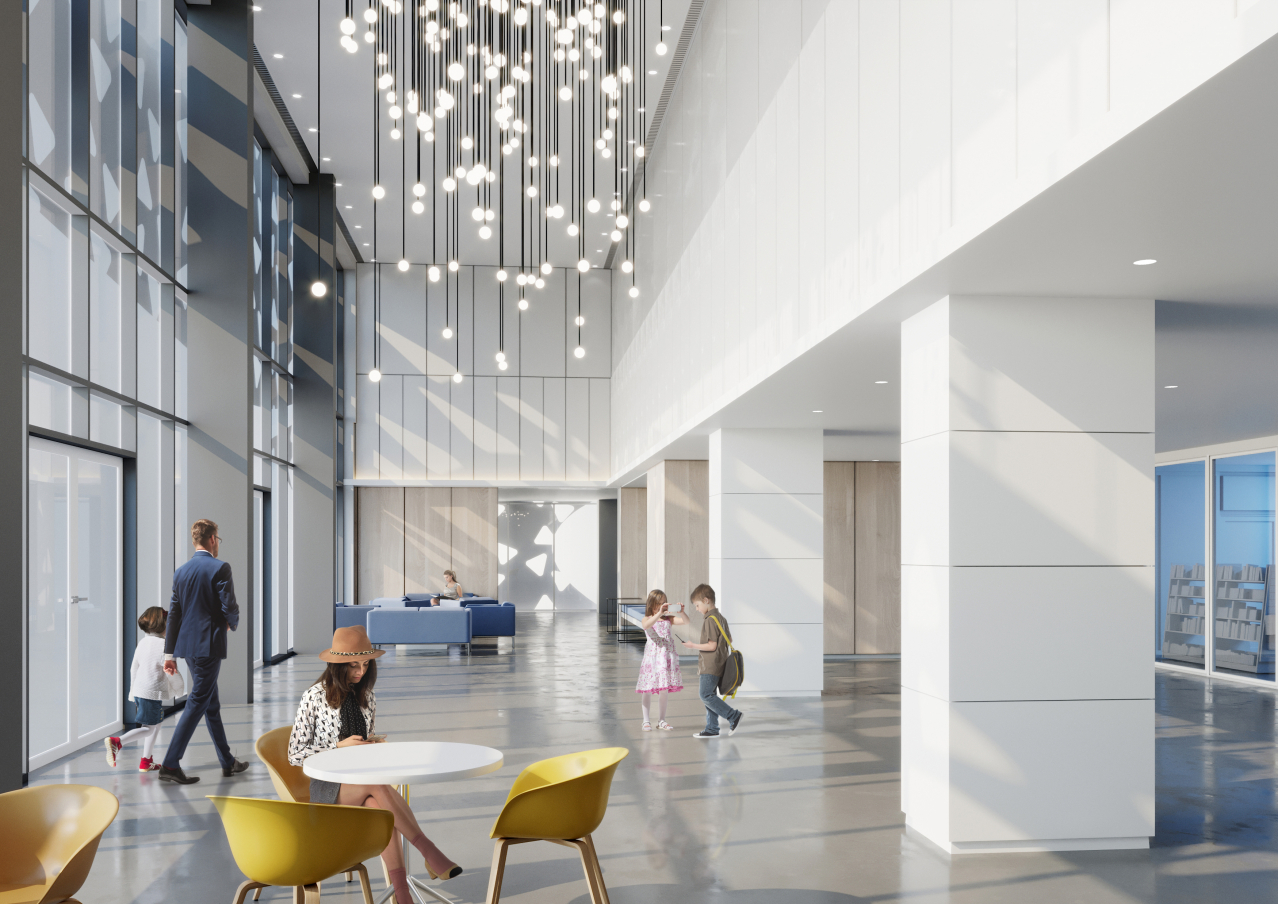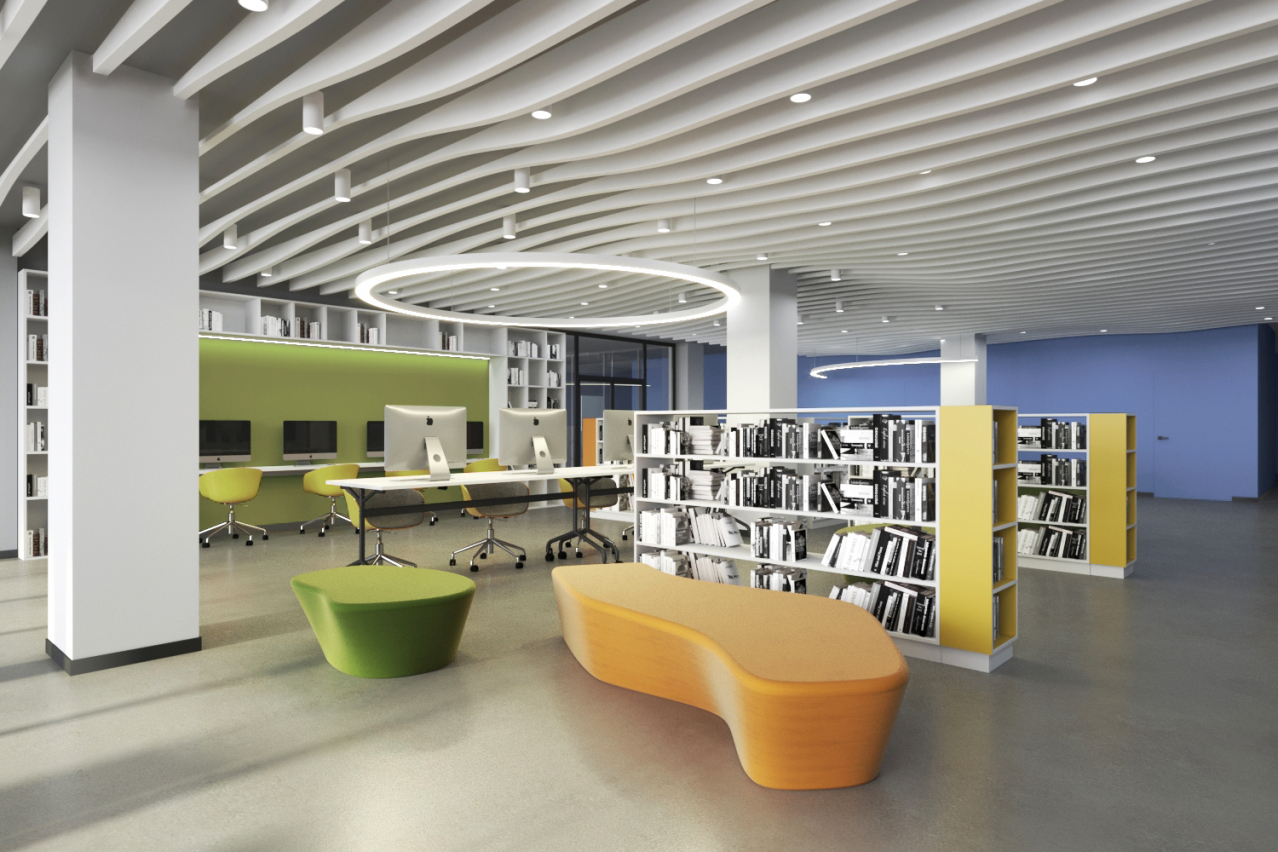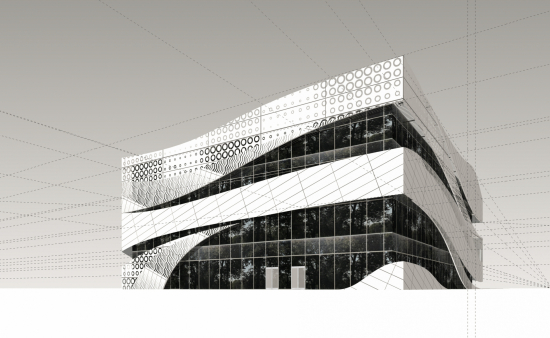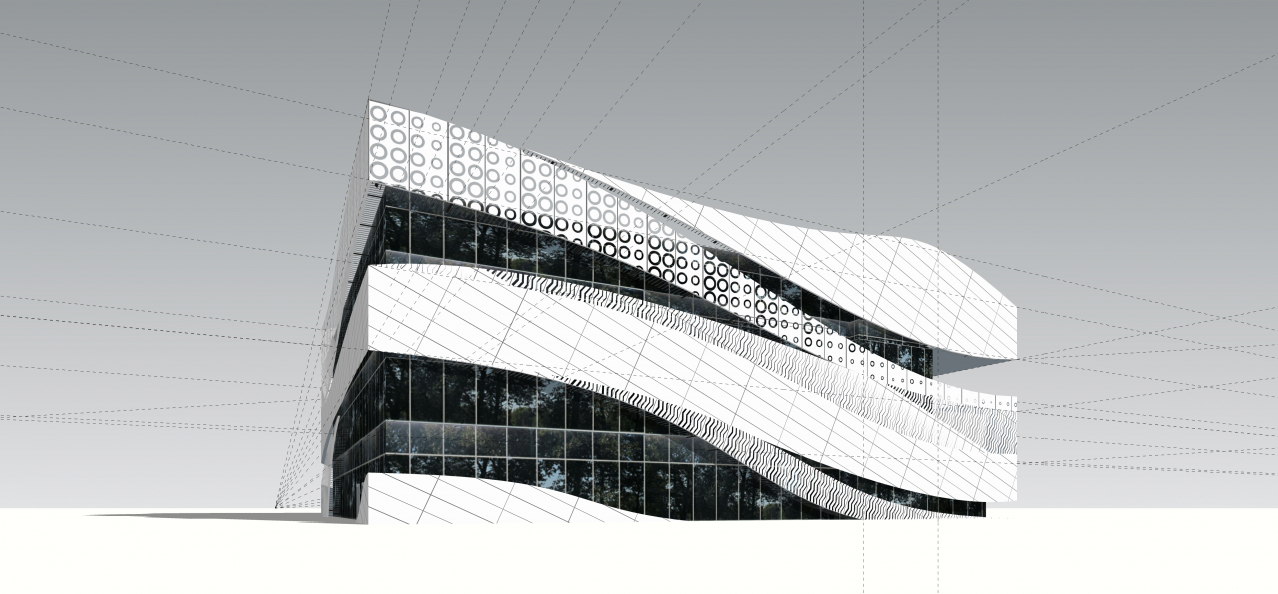 Moscow, N. Syromyatnicheskaya st. , 11/1, 3th Floor, Office 6
© All rights reserved, 2022