RENOVATION OF A QUARTER
In order to unite different functions of business center of the company "Tatneft", studio Arcanika created a public space, which became a new center of attraction for citizens of Almetyevsk.

The space is divided in different theme-zones. In the center of the quarter is located the sculpture "Karakuz", created by an artist Dashi Namdakov. It is surrounded by pedestrian and green zone with grass, trees and bushes. Eco-trail made of larch flooring connects main entrance of the company's building with an exit from an underground parking and a square in front of a building of a Public center.



Team:
Nikita Vykhodtsev
Alyona Lanina
Dmitriy Tinaev
Tatyana Lapteva

Partners:
Landscape design partner - Arteza @arteza_landscape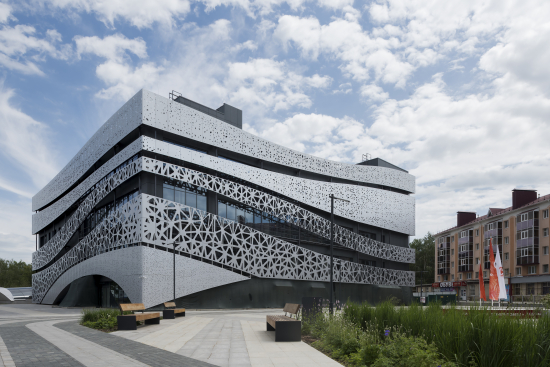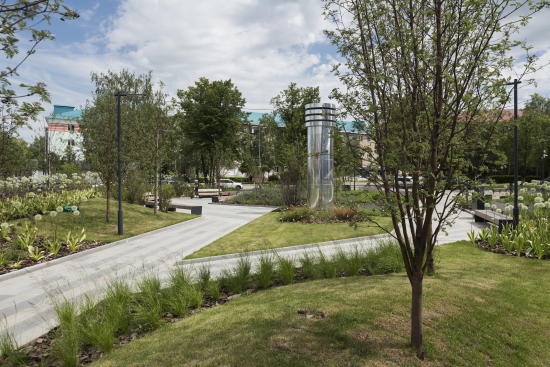 The square in front of the Public center holds city events, there is an area for temporary art installations, and an alley of apple-trees creates an additional green zone. To the North from the Public center there is an open exhibition area – a system of interlaced zones for permanent and temporary exhibitions and art installations. It is a third theme zone, which landscape concept is an analogy to mixed floodplain forests of Tatarstan. These floodplain forests with hills covered with grass are crossed with wide pedestrian roads.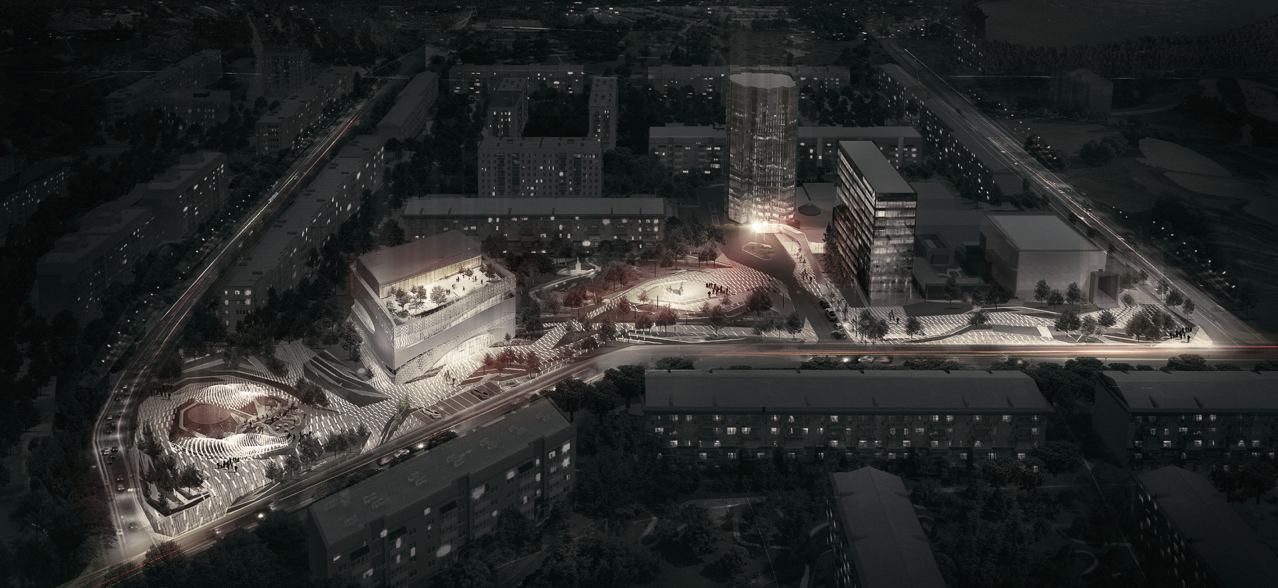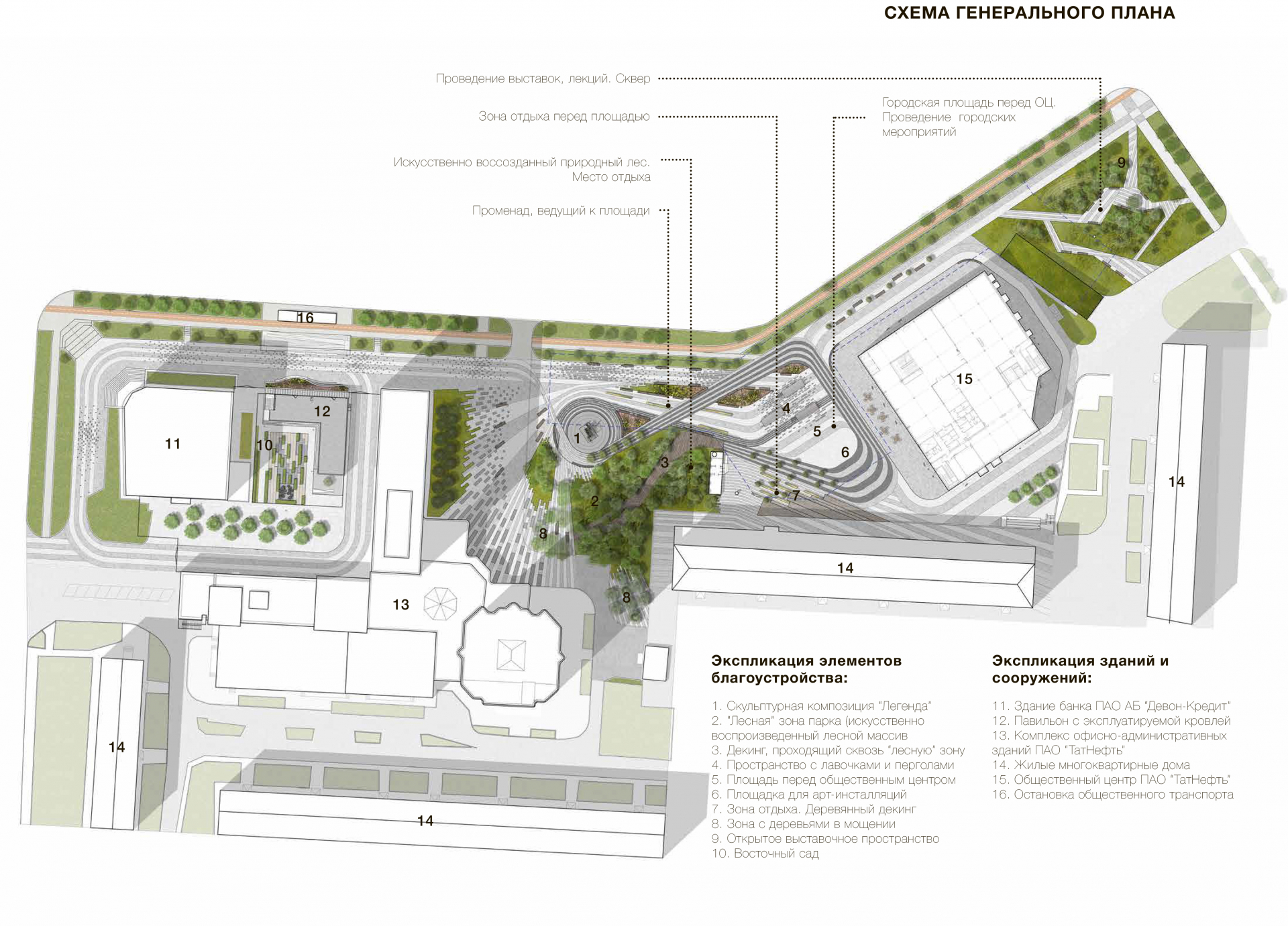 Under the square there is an underground 3-level parking with a ramp pavilion and a pavilion with elevator and stairs, which is located in the middle of the public space. While working on the quarter design, Arcanika had to transform these pavilions in objects, matching overall design and visual decisions of the quarter renovation. Followingly, the ramp pavilion, was designed in style of the Public center, as it is situated nearby. Its shape repeats soft wave of the perforated façade. The look of the pavilion with elevator and staircase is designed as a toned glass parallelepiped, resembling the main office building of "Tatneft" complex.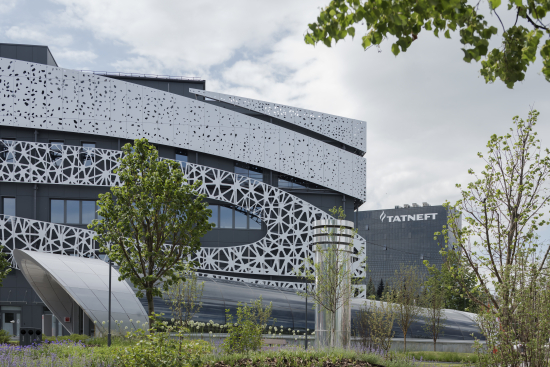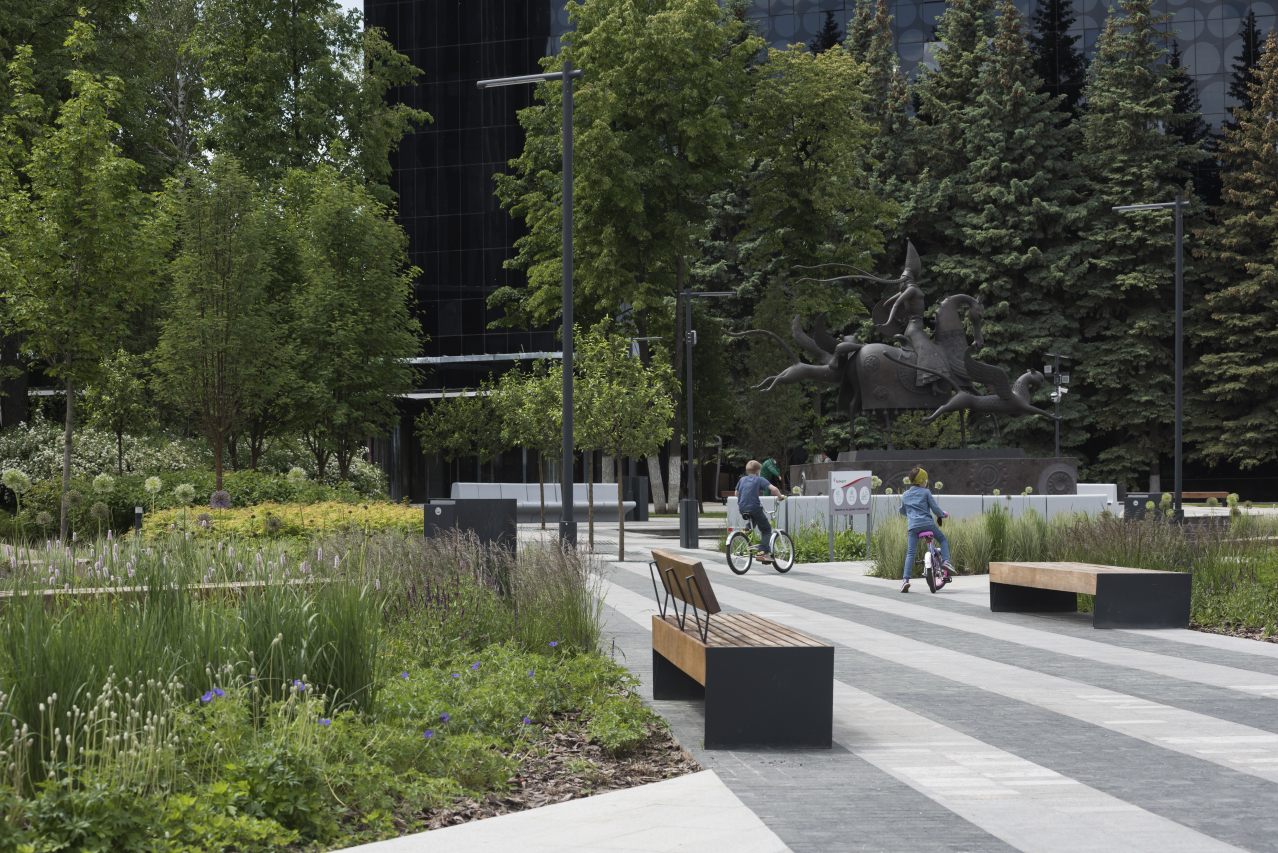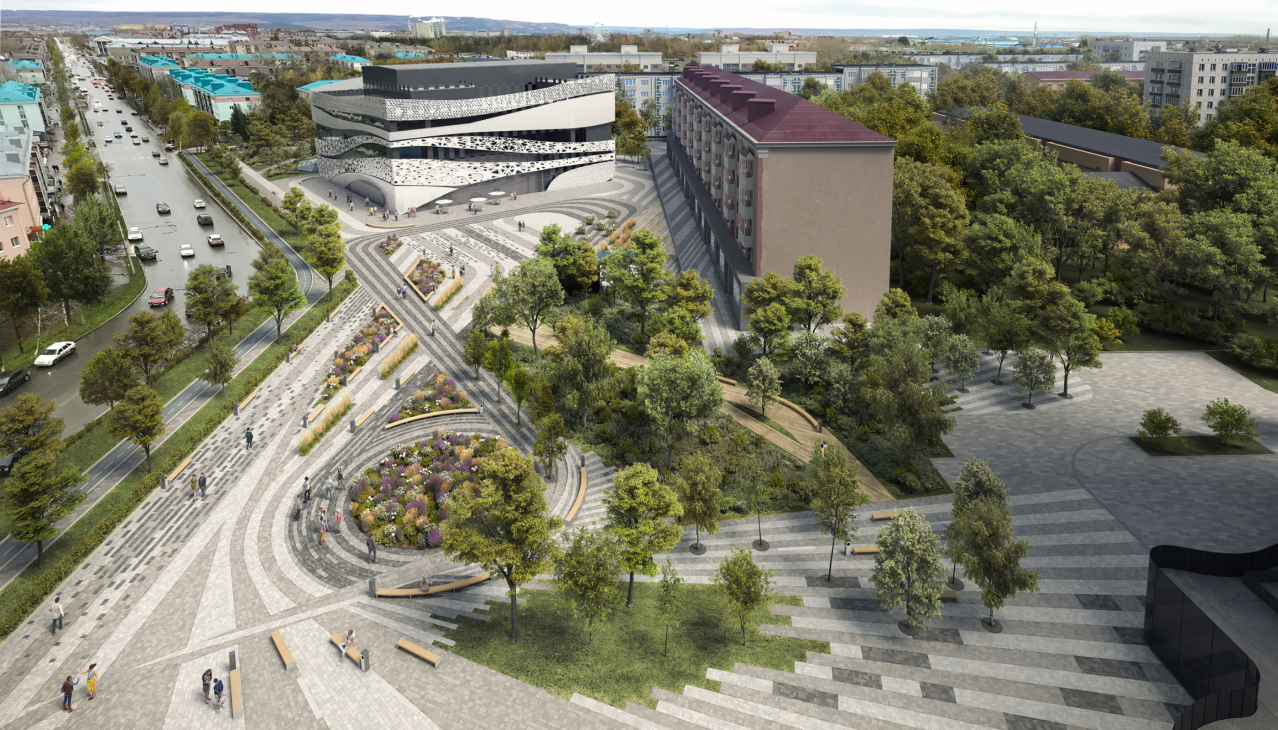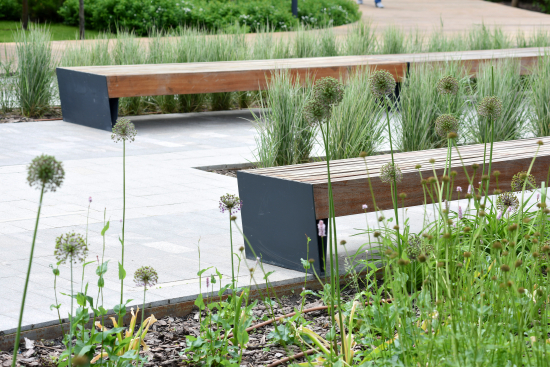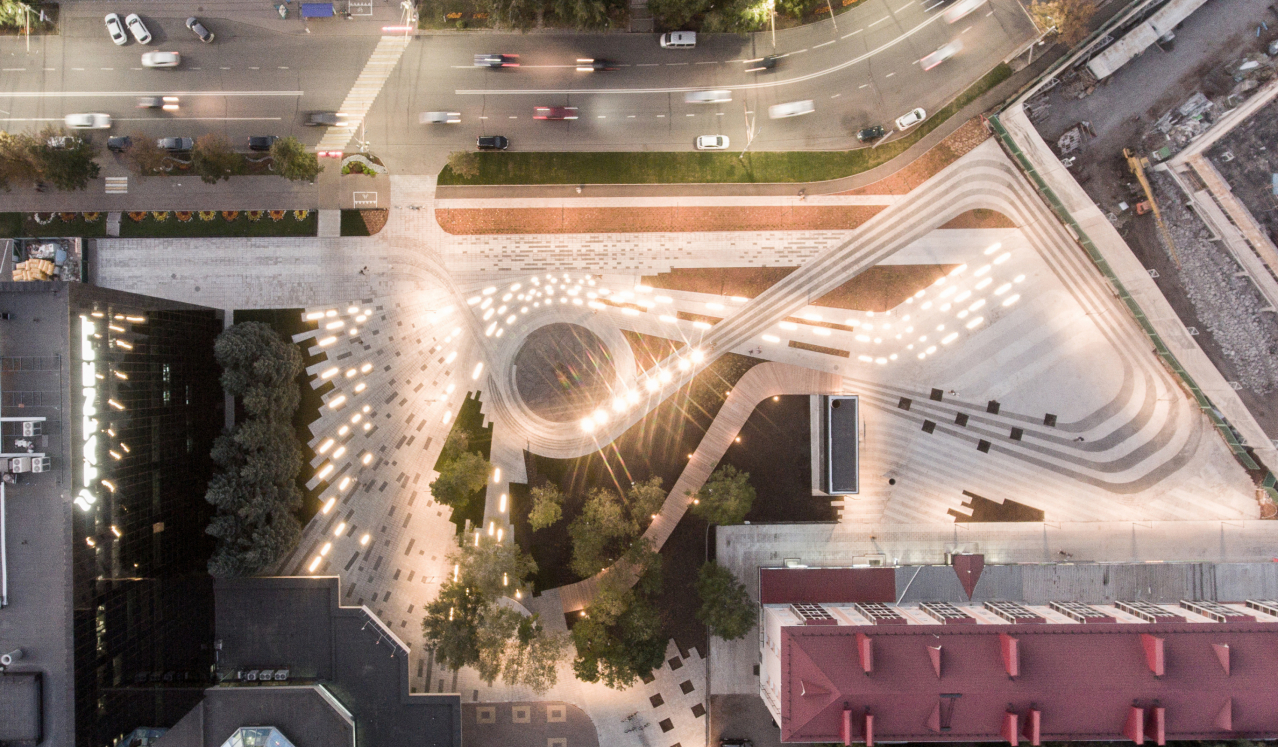 Moscow, N. Syromyatnicheskaya st. , 11/1, 3th Floor, Office 6
© All rights reserved, 2022