OFFICE BUILDING
Office building of PJSC Tatneft. Renovation.

A renovation of the main office building of PJSC Tatneft was held in two stages. In the beginning, the customer wanted to change the look of the building, so a new project of the facades was made. The next stage - renovation of the building itself. Project included a rethink of existing corridor-type planning decisions, a replacement of old engineering system, whereas a project of interiors created a corporate style of offices.
Team:
Nikita Vykhodtsev
Andrey Lopatin
Anastasia Andriyanova
Ara Miridzhanyan
Dmitriy Tinaev
Tatyana Lapteva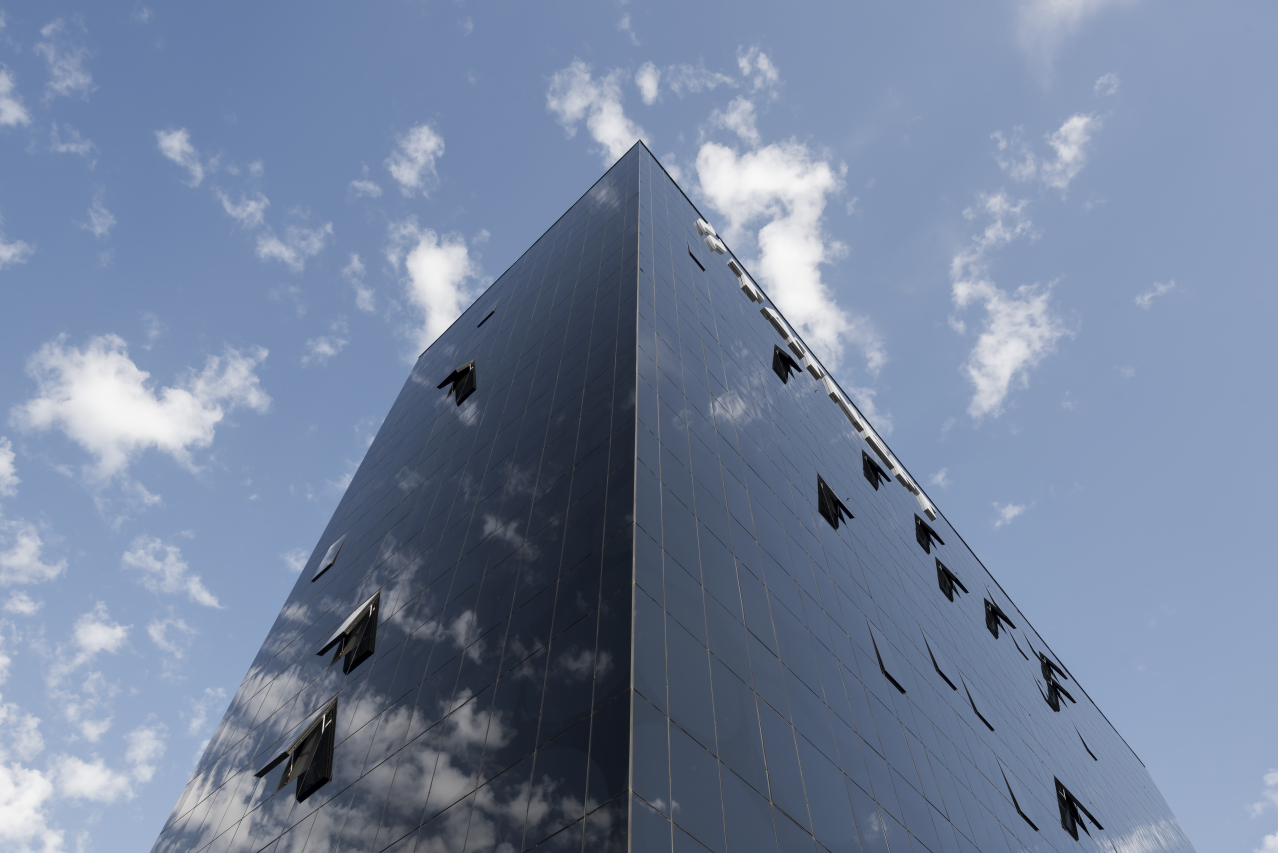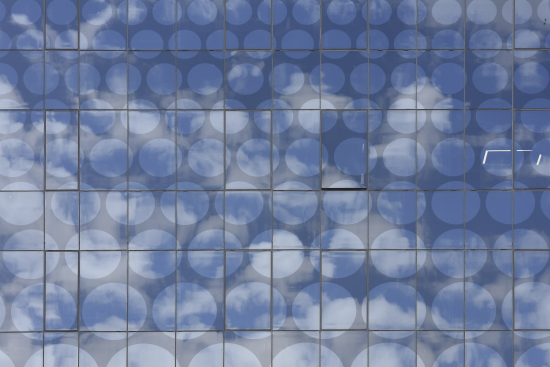 Renovation of the façade of the main building of PJSC Tatneft has completely changed the look of the building. Owing to a structural glazing of the façade, made of toned black glass, classical floors division is unnoticeable, so the building looks like a single volume. Repeated and proportionally decreasing pattern brings the building up to the sky and emphasizes the perspective. In order to bring this idea to life, a separate foundation was made, which bears constructions of the façade, leaving constructions of the office building untouched. Renovation of the inner space allowed to entirely reorganize the office building, reshape the office layout and effectively divide space into functional zones. The main work zone on every floor is an open-space, there are several cabinets, as well as a meeting room and cafeteria. Monochrome pallet of the interior is complimented with bright accent colours. Each floor has its own accent colour, which simplifies navigation in the building. Engineering systems on the ceiling are made in an open way and painted in the colour of the ceiling. This solution allowed to avoid false ceiling and to keep 2.9m height of the room.
The lightening of the work zones became both an interior and exterior architectural solution. Diagonally hang LED lines are seen on the façade in the evening, becoming an architectural lightening of the building. Between the LED lines acoustic panels contrasting the ceiling are hung. These panels accentuate diagonal location of the lightening and reduce noise in the working space. In all spaces besides elevator hallways and lavatories vinyl tiles are used. They correspond high aesthetic demands as well as hygienic and abrasive characteristics.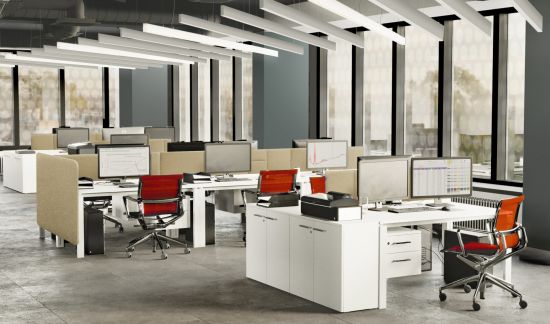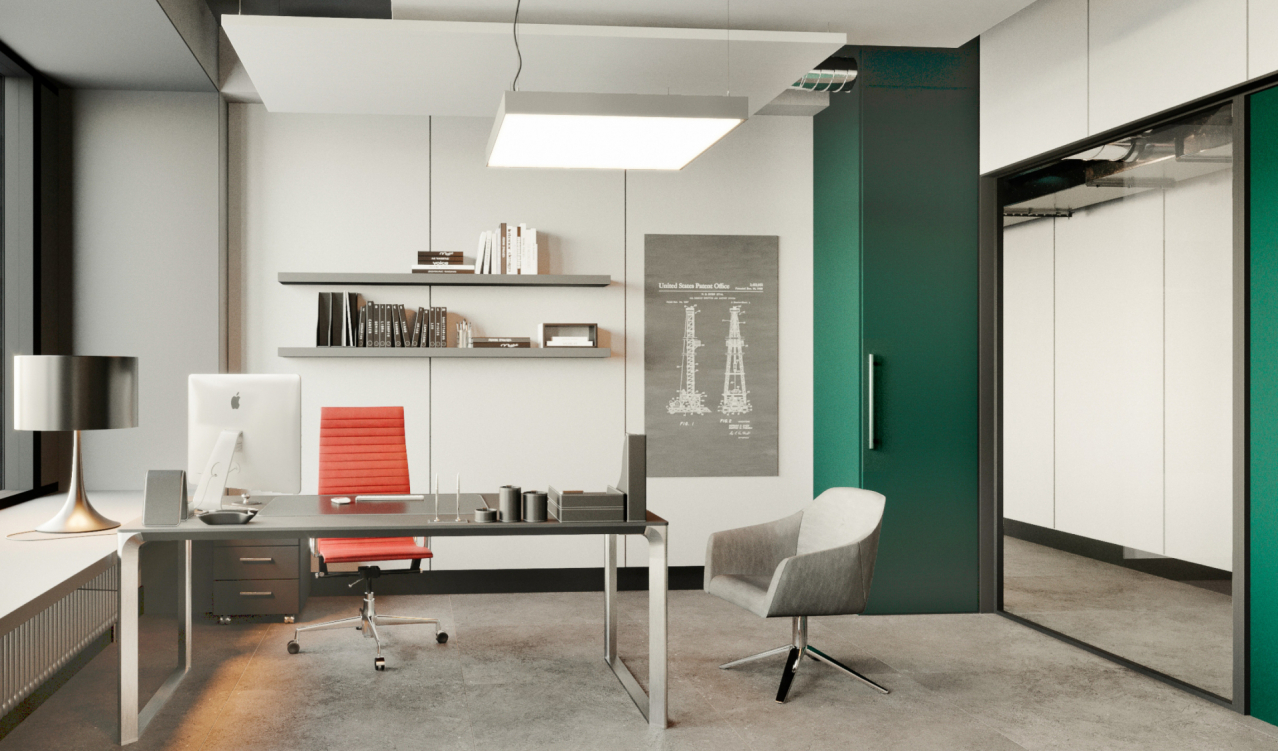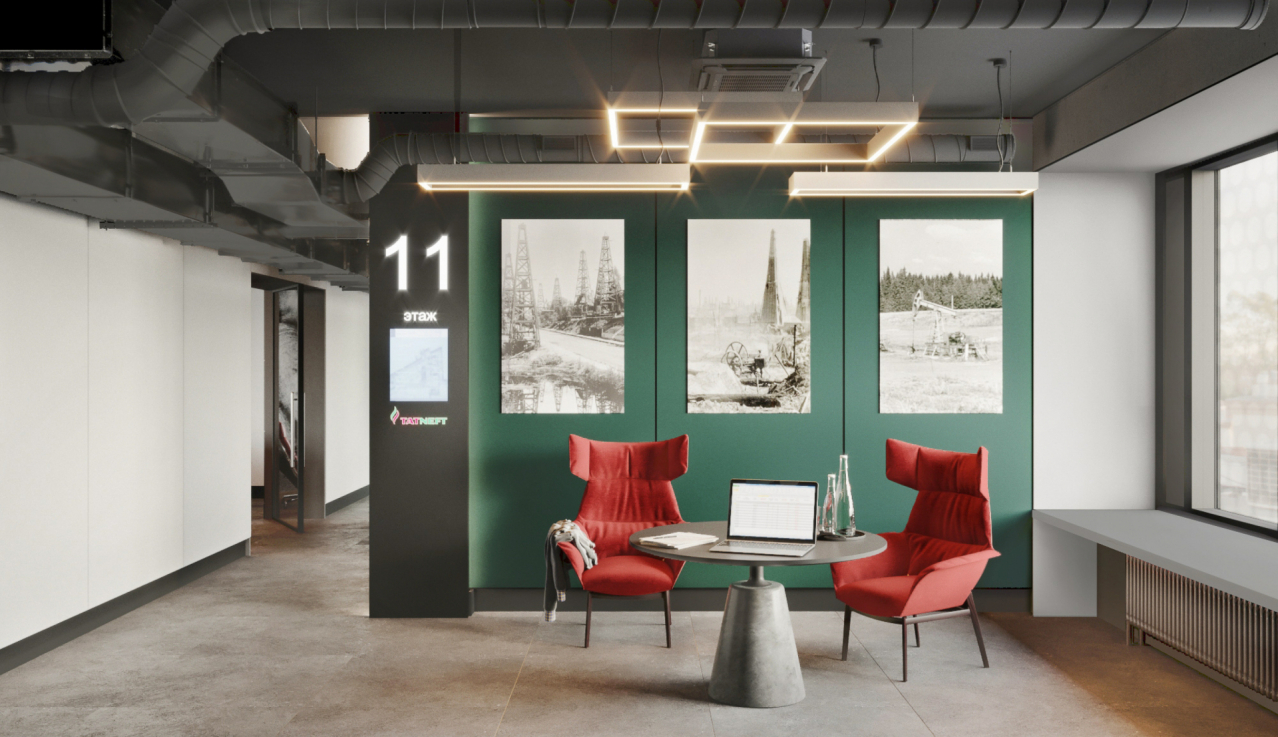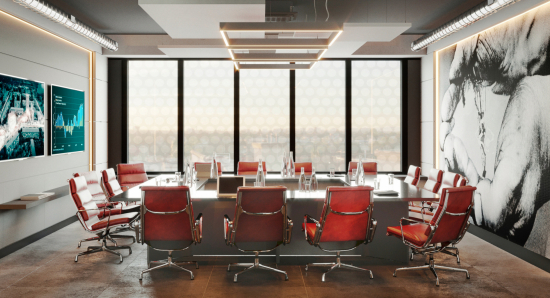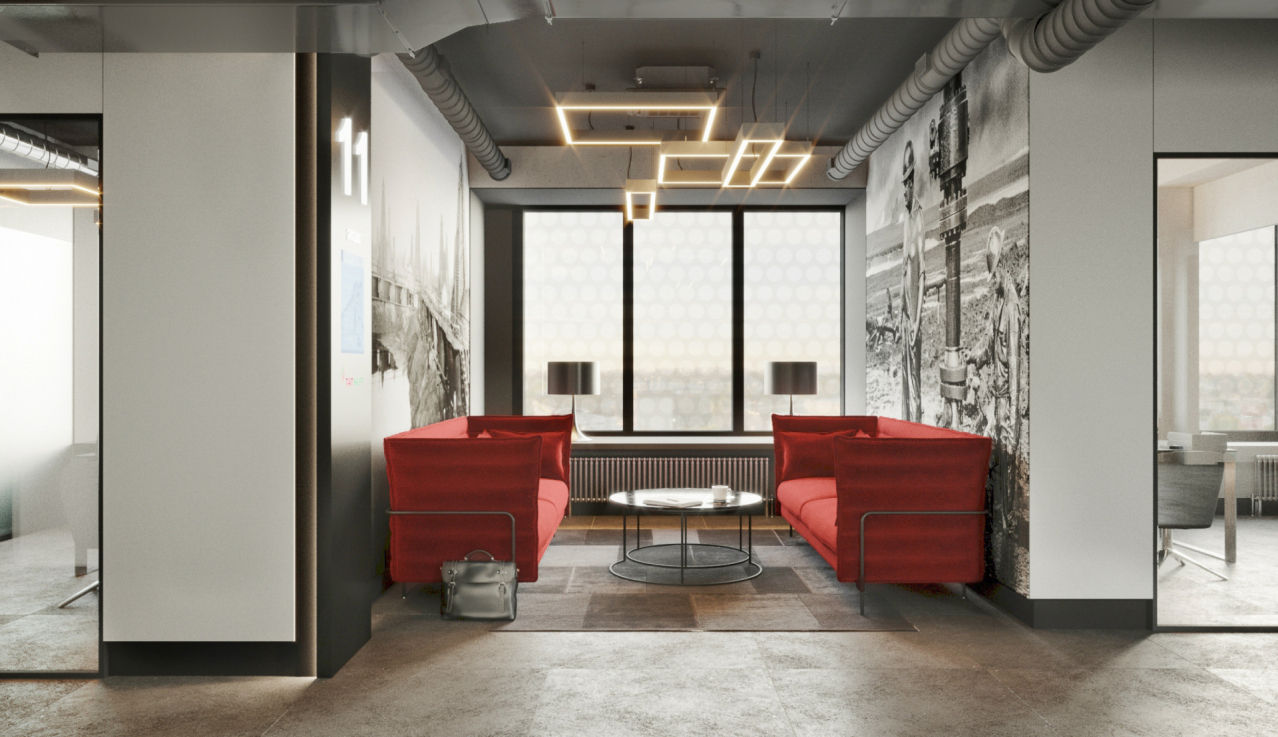 Moscow, N. Syromyatnicheskaya st. , 11/1, 3th Floor, Office 6
© All rights reserved, 2022