KORKUNOV FACTORY
Project of interiors of the office and cafeteria

In the very beginning the client's goal was to give a new appearance to two spaces in the factory – the office 74 m2 and the cafeteria for employees, 419 m2. However, during design process, the renewal of two interiors grew into a complex reconstruction of the entire factory.
Status:
Project of reconstruction of the factory, completed interiors
Team:
Nikita Vykhodtsev
Andrey Lopatin
Dmitry Tumanov
Alyona Lanina
Ara Miridzhanyan
Dmitriy Tinaev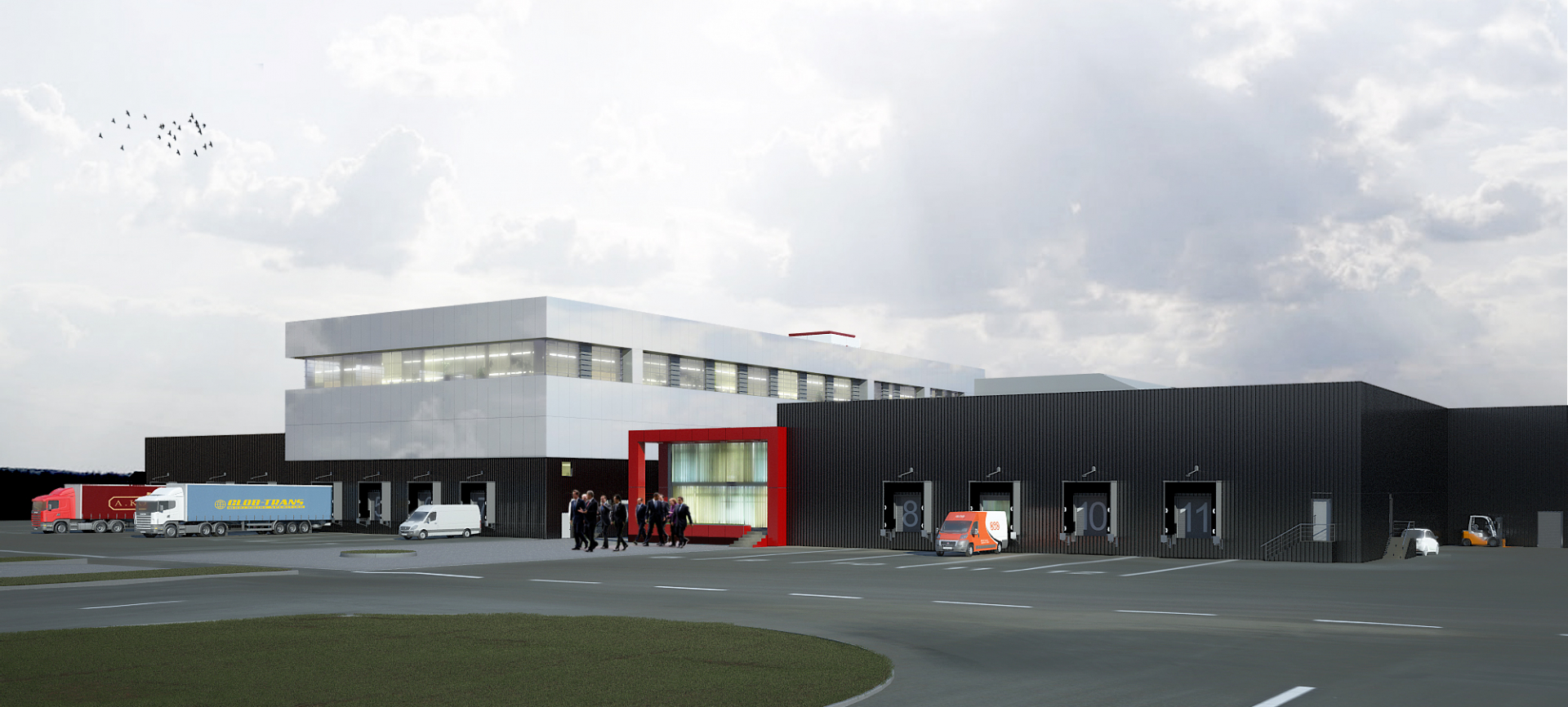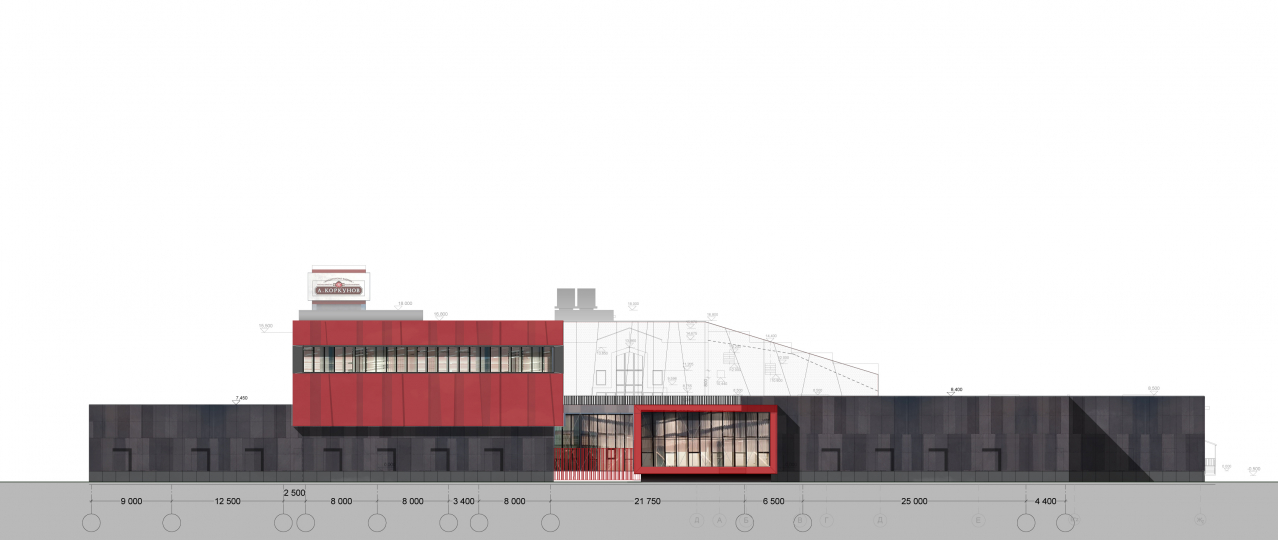 ew geometry of the office appeared simultaneously with its colour and texture. The office's perimeter consists of a united tabletop with workplaces for employees. Snow-white interior is split by a graphite-coloured meeting area. A laconic colour palette and an original geometry of the space creates an atmosphere of a futuristic composition associated with an interior of a spaceship. A reconstruction of the cafeteria was held at the same time as the reconstruction of the office space. Its interior came out brighter and more traditional than the futuristic office. Architects designed individual furniture both for the office and cafeteria, which is a mix of functional minimalism and sophistication of tradition. Furthermore, for some of the shelves and storage systems, original patterns for prints were created. A complex reconstruction of the factory A reconstruction of the Korkunov factory included not only a renovation of facades of the existing building, but constructing new buildings as well. The main idea was to increase capacity of the factory and reorganize industrial process according to the new technological process of the new owner. There are added two new buildings from the main façade of the factory, which create space for the inner yard in front of the old entrance. The entrance checkpoint is removed from the old building into new ones, so it becomes a keystone of the composition. It looks like a glazed volume surrounded by a red portal or frame.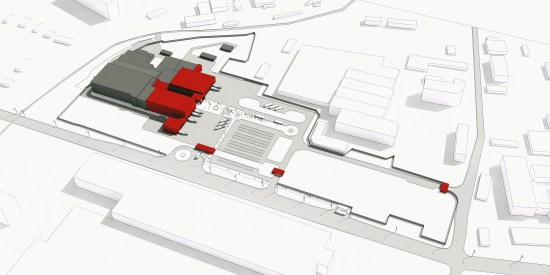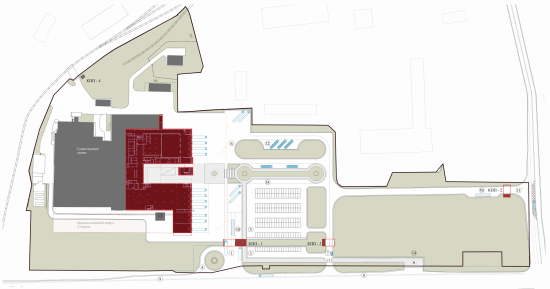 A checkpoint and a control room is located here. There is a landscaped yard behind this entrance volume, after that you get into an entrance hall with a new double-light lobby, a wardrobe and a balcony. Horizontal volumes of the new and old buildings are accentuated with panoramic glazing of different length, that create a harmonic composition. There are two-level storage areas, new open-space offices, lavatories and coffee-points in the left wing. There are changing rooms and lavatories for the employees, in addition to storage areas in the right wing. Hinged facades of the main new building are made in two colours: white and red. The ground floor, the right building and volumes of storages are covered with facing made of graphite louvres. This way, the colour palette of the exterior is connected with three main colours of the office interior – white, red and graphite. Such an architectural method creates a harmonic and united appearance of exterior and interior spaces of the complex of the factory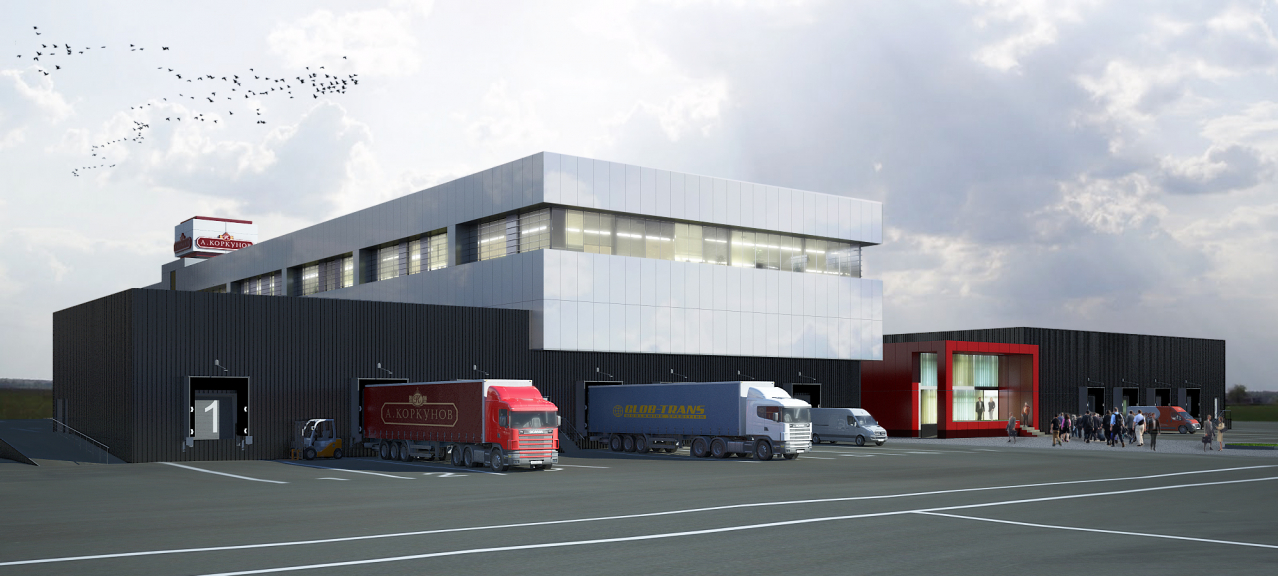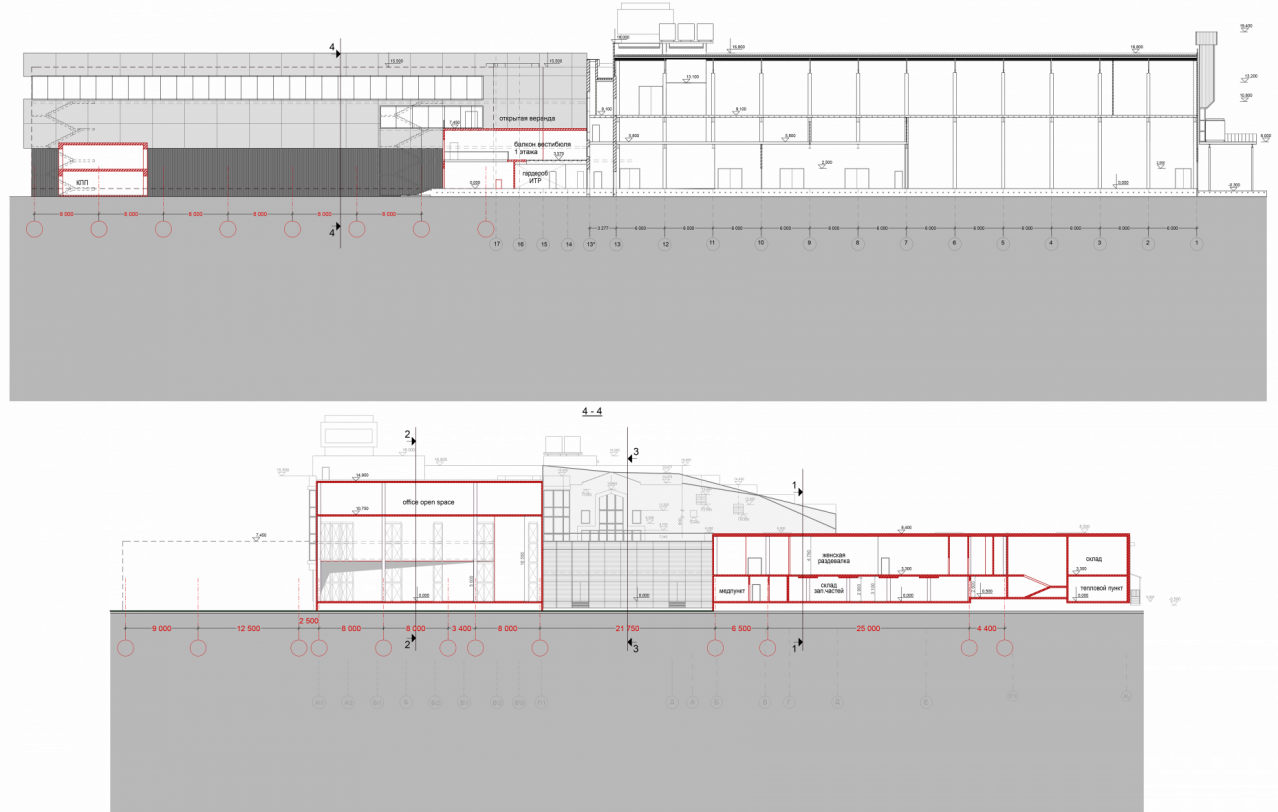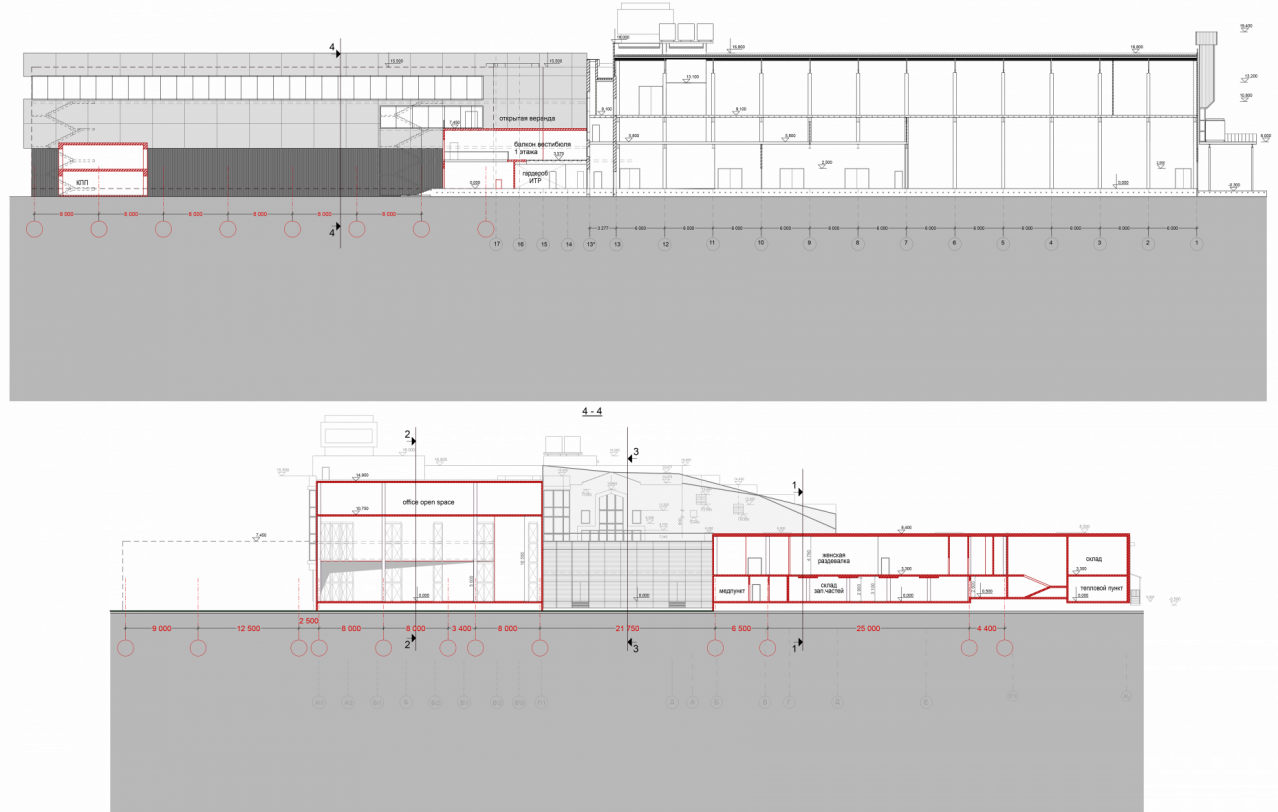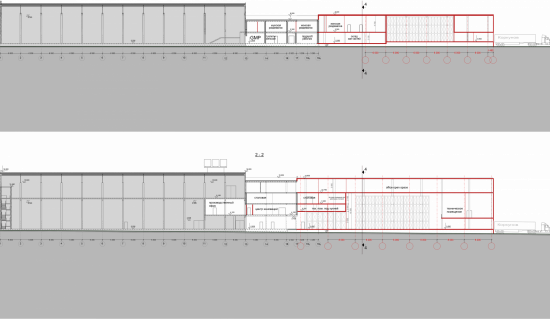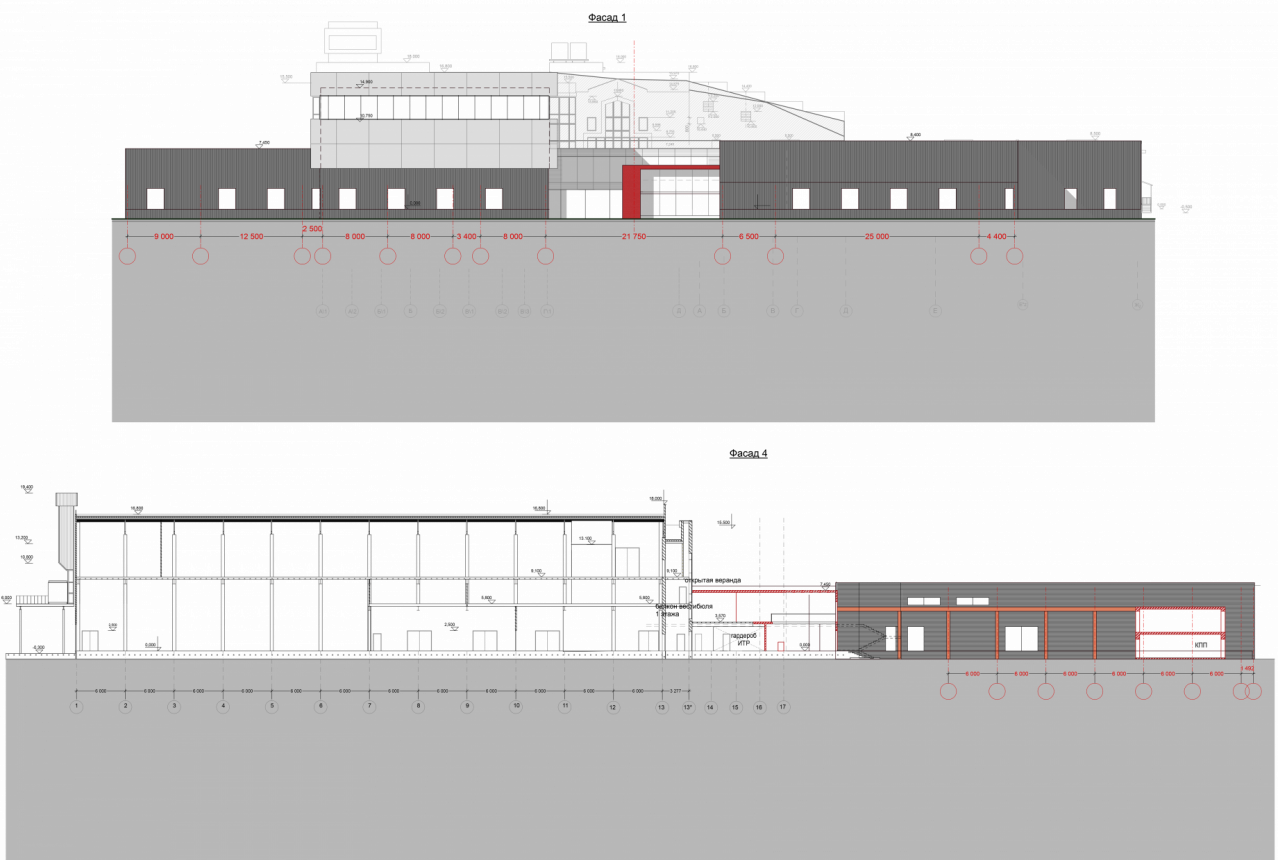 Moscow, N. Syromyatnicheskaya st. , 11/1, 3th Floor, Office 6
© All rights reserved, 2022