FRAME HOUSE
The studio created a project of a frame house made of three wooden volumes in order to unite two generations of a family in one space. The main benefit of the frame houses is an easy and fast construction, long life-cycle and eco-friendly and warm wood.
Team:
Nikita Vykhodtsev
Andrey Lopatin
Dmitry Tumanov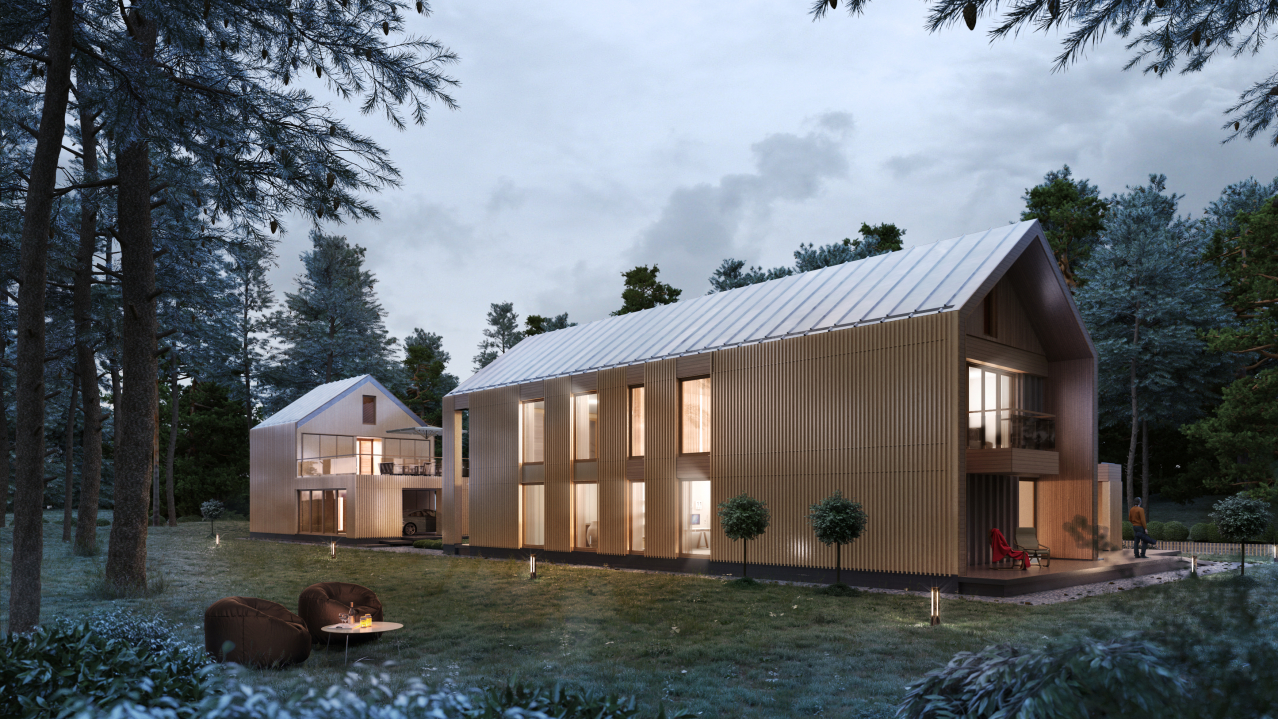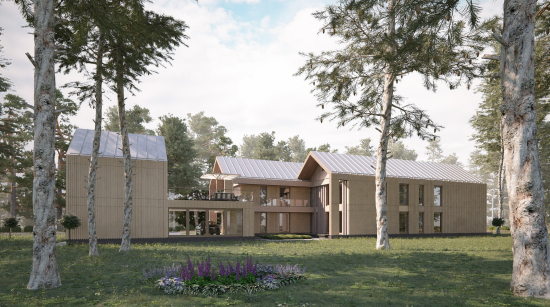 The area of 489 m2 is separated into two main zones: the first one is for client's family, whereas the second is for his parents. They intersect creating a double-light space where dining and living rooms are united. In the center of the area the chimney hall is located. There the entire family can unite together. The third volume consists of a garage on the first floor and a guest area on the second. It is connected to the house by terraces on both floors.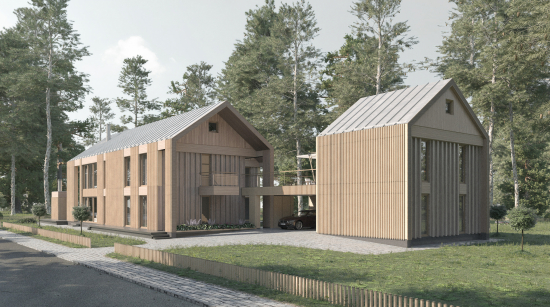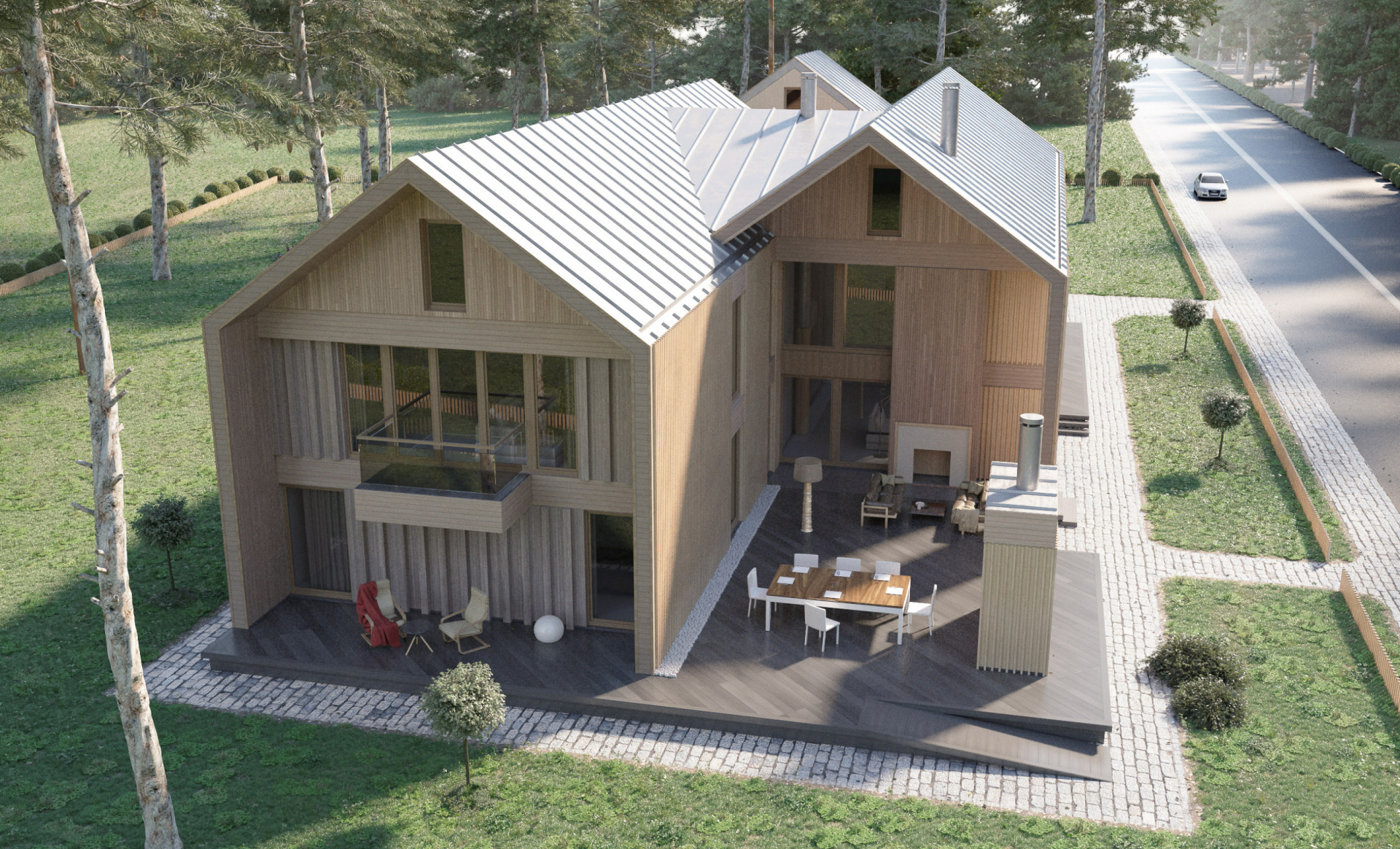 Above all three parts of the house there are spacious attics. Owing to three different volumes, a lot of open terraces appeared with total area of 190 m2. The Southern one is the biggest. It can be united with a living room by opening windows during summertime. There can be held barbeque parties or hangouts with friends owing to outside kitchen and an open fire chimney. The house is designed in Scandinavian style – you can notice it in roof slopes, their way of connection with vertical constructions and façade facing.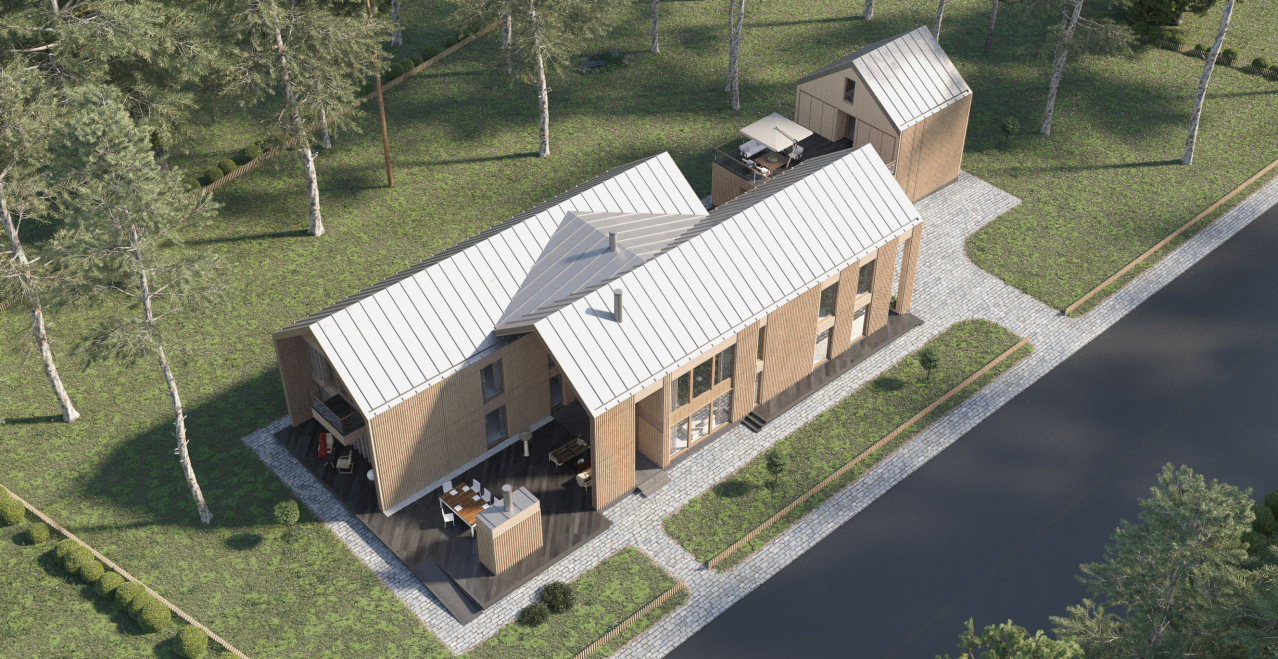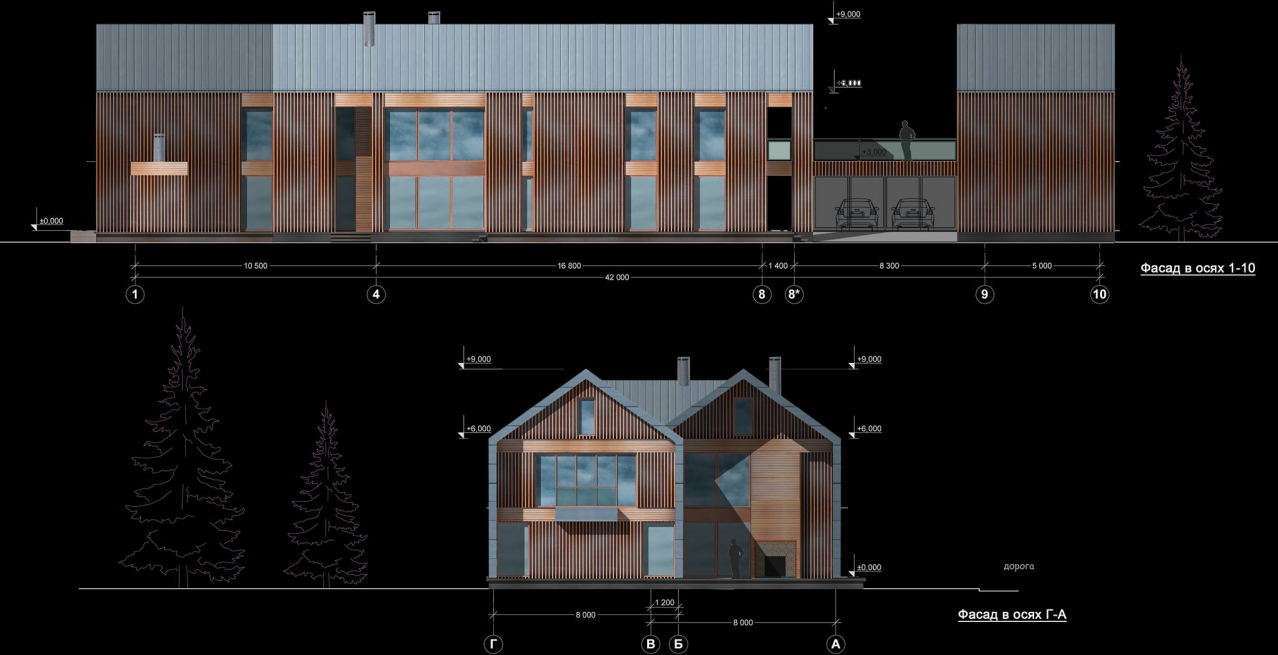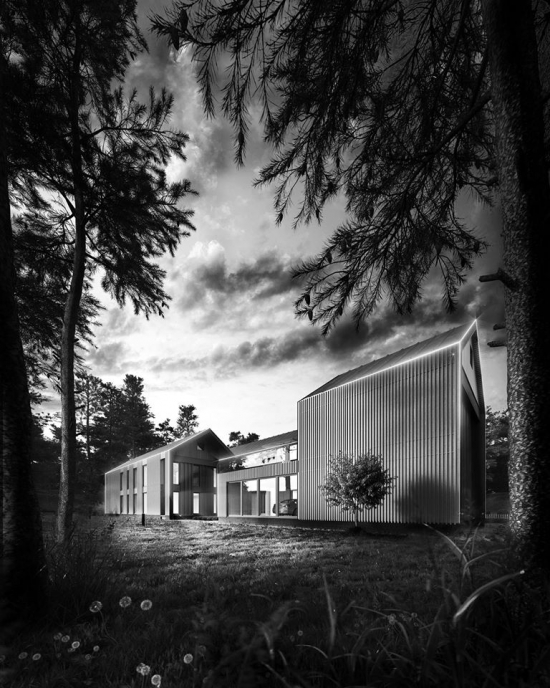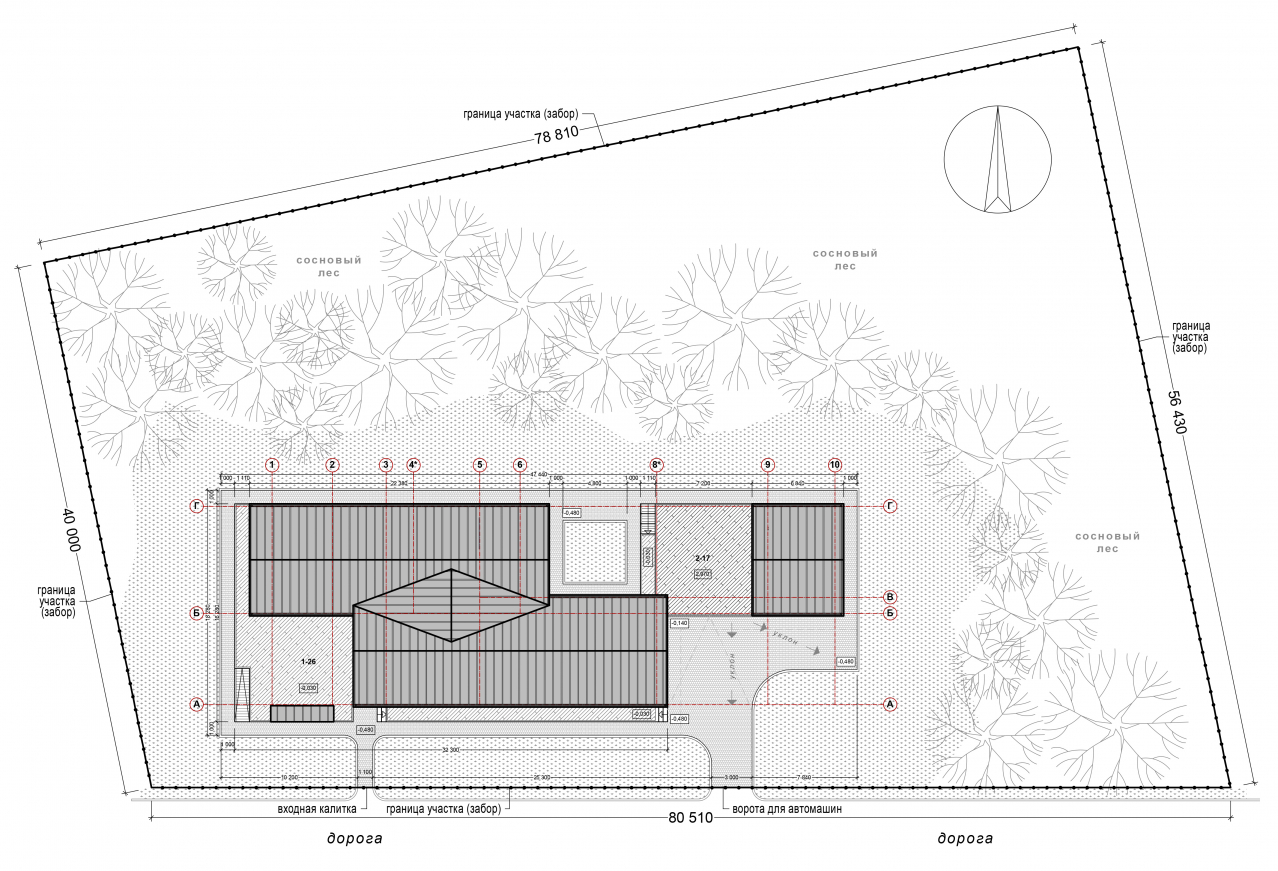 Moscow, N. Syromyatnicheskaya st. , 11/1, 3th Floor, Office 6
© All rights reserved, 2022